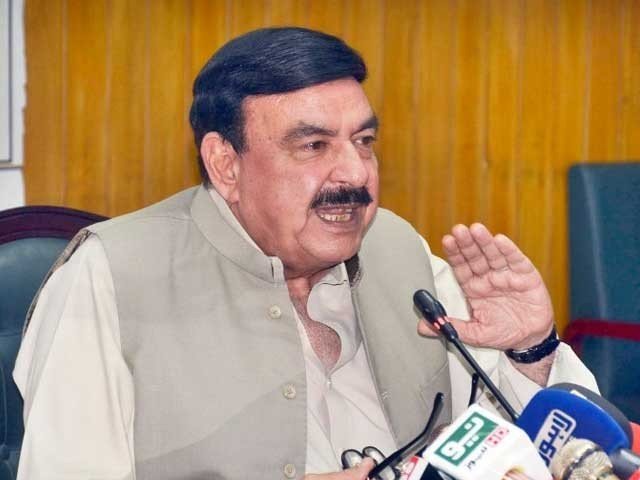 Interior Minister Sheikh Rashid said on Monday that the Pakistan Democratic Movement (PDM)'s march to Islamabad will be dealt with 'efficiently' if the opposition alliance did happen to converge on the federal capital.
The minister's remarks came while he was addressing a function at the Police Line Headquarters, Islamabad.
"If the PDM does not take the law into its own hands, then there will be no obstacles from our side," the interior minister stated.
Earlier in the day, it was reported that Pakistan Muslim League-Nawaz (PML-N) President Shehbaz Sharif had begun making contacts with the leaders of opposition parties in a fresh bid to build a joint front against the Pakistan Tehreek-e-Insaf (PTI) government.
Read PDM trying to obstruct country's progress: Fawad
Shehbaz also contacted National Party chief Dr Abdul Malik Baloch, Pashtunkhwa Millia Awami Party's Shafiq Tareen and MNA Mohsin Dawar of the National Democratic Movement (NDM) and discussed the current political environment with the political leaders.
He added that the joint opposition will defeat drafts for "black laws" of the government in the next joint session of parliament.
Today, the minister further added that Pakistan faced threats from internal conspiracies and not at borders.
Regarding Electonic Voting Machines (EVMs), Rashid said that they were the only way to prevent election fraud, whereas allies of the federal government are expected to vote in favour of electoral reform law.
On police, the interior minister said that the martyrs were an asset to the nation.
"They are the ones who make the soil of the homeland green. They are taking steps to control crime. The work of its forensic laboratory in Islamabad will start before December," he added.


Source link