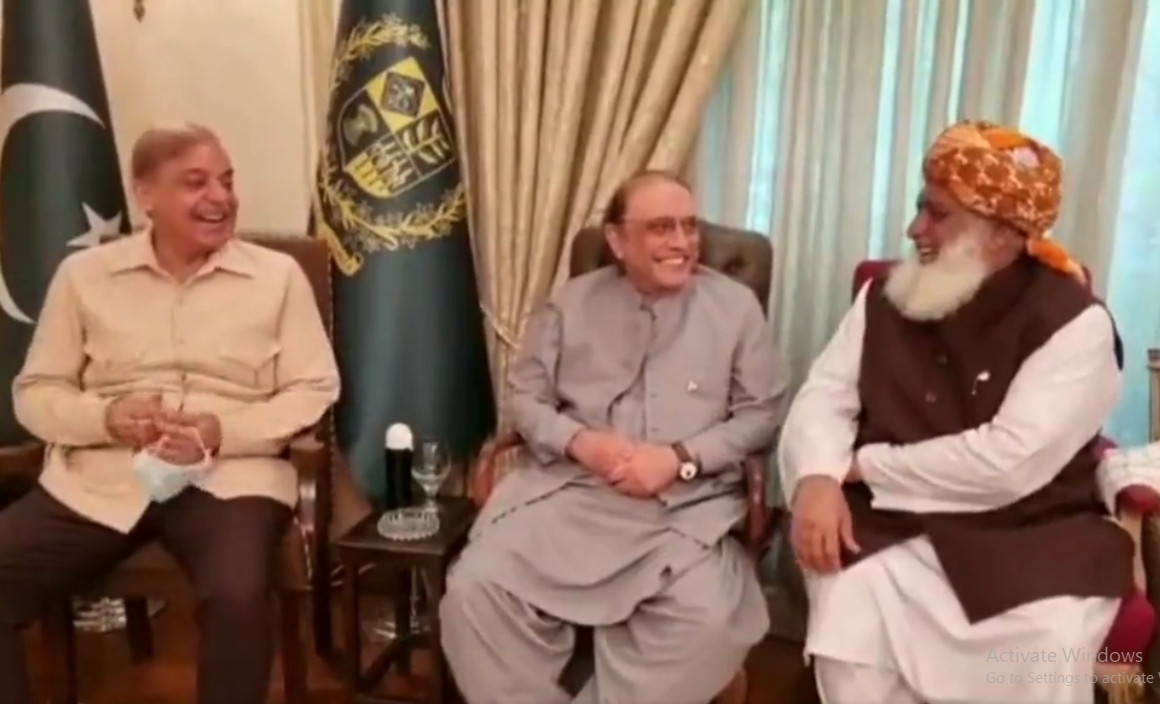 The Pakistan Democratic Movement (PDM) on Thursday filed a reference with the Election Commission of Pakistan (ECP) to disqualify Pakistan Tehreek-e-Insaaf (PTI) chairman Imran Khan.
The petition contends that the former premier did not declare the gifts received from the Toshakhana in his assets declaration and therefore should be disqualified under article 62(1)(f) of the Constitution – the same provision under which former prime minister Nawaz Sharif was disqualified in 2017.
Pakistan Muslim League-Nawaz (PML-N) leader and Member of National Assembly (MNA) Mohsin Shahnawaz Ranjha submitted the reference to the ECP.
Read PM forms committee to formulate, propose new Toshakhana policy
Meanwhile, NA Speaker Raja Pervaiz Ashraf is also expected to send the Toshakhana reference against Imran to the election commission today.
Sources say that Ashraf had taken PDM into confidence and decided to file the reference yesterday.
The legal strategy
The ruling coalition is apparently in no mood to rest on its laurels as it prepares to lay the groundwork to initiate a barrage of legal proceedings against the PTI after the ECP's damning report in the prohibited funding case – including preparing for the possibility of launching "operation clean sweep" against the party.
With top legal eagles on whose wings the imperilled ruling PML-N is hoping to fly high and fix its flagging political fortunes, the coalition government is trying its best to milk the constitutional provisions to corner the arch-rival.
The decision to take legal action against the PTI had been taken in a meeting of the PDM chaired by Prime Minister Shehbaz Sharif at the PM House in Islamabad on Wednesday.
The representatives of other allied parties had also attended the meeting which discussed various political matters and the current scenario in the country.
Toshakhana Case
The Toshakhana case had hit the headlines last year, after the PIC – an independent and autonomous enforcement body, established under Section 18 of the Right of Access to Information Act – had accepted an application on the matter and directed the Cabinet Division to provide the information about the gifts received by then prime minister Imran Khan from foreign dignitaries.
Read More IHC issues notices to NA speaker, ECP on PTI's resignations plea
However, the Cabinet Division had challenged the PIC order in the IHC, claiming that it was "illegal". The then government had taken the position that the disclosure of any information related to Toshakhana might jeopardise Pakistan's international relations.
Nonetheless, in April Justice Aurangzeb had ruled that the Toshakhana gifts taken home by individuals be taken back, stating that there should not be the policy of retaining these gifts on the payment of a certain percentage of money. He had said that if the "information commission ordered that the information be provided to the citizen [also a petitioner in the case] then do it", adding that "if someone had taken the gifts to their home, take them back".
Earlier in April, former prime minister Imran, while responding to the Toshakana controversy during an informal media chat, had said that those were his gifts, so it was his choice whether or not he kept them. "Mera Tohfa, Meri Marzi [my gift, my choice]," Imran had said.


Source link