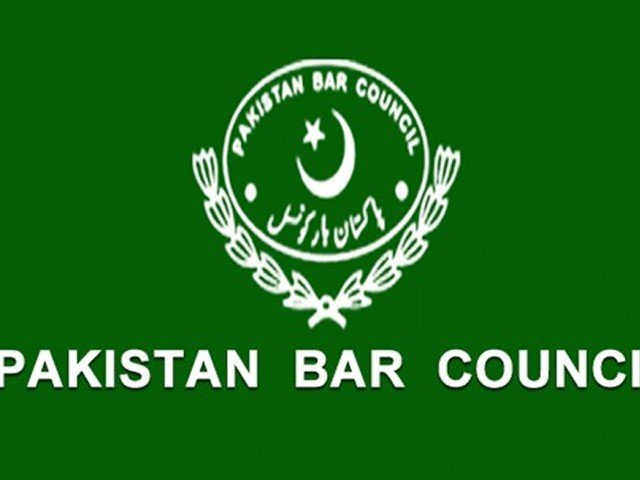 Pakistan Bar Council (PBC) – the apex regularity body of the lawyers –has demanded an inquiry commission to probe the allegations regarding manipulation of judicial proceedings by former chief justice Saqib Nisar in the Panamagate case.
An emergent meeting of the bar council full house was held on Wednesday wherein 17 out of 23 members participated.
Majority of the lawyers belonged to the Asma Lawyers Group, which is known as Independent Group. Meanwhile, six members of the Hamid Khan Group, which is also called Professional Lawyers Group, did not attend the meeting.
Read more: PTI, PML-N bicker over 'audio clip'
The PBC unanimously resolved and demanded that an independent inquiry commission comprising a retired chief justice, senior lawyer of "high repute" and a senior parliamentarian of "impeccable character" be constituted to inquire into the recent allegations pertaining to audio and video recordings, whereby the "independence of judiciary had been brought into question".
A statement issued by the PBC noted that such a commission should formulate its recommendations for appropriate actions against the responsible person so as to ensure the fundamental rights of the people and restore public confidence in the judicial system.
It was learnt that during the meeting, PBC member Ahsan Bhoon, who is incumbent Supreme Court Bar Association president, expressed reservations over the demand. Later, he agreed with other members' views and endorsed the constitution of inquiry commission.
Earlier, Bhoon had backed Nisar regarding the allegations leveled against him about manipulation of judicial proceedings in the Panama case.
Also read: Ex-CJ terms audio clip favouring Sharif 'fabricated'
Responding to a question why the PBC did not ask Chief Justice Gulzar Ahmed to form a commission, council member Amjad Shah observed that lawyers "lacked trust" in the incumbent judiciary to probe into the matter.
Sources revealed to The Express Tribune that the PBC full house also discussed the change of benches in one of the high courts in sensitive matters. The council members preferred not to pass resolution in this matter.
The bar council took serious exception to the visits of judicial officers to schools on the orders of the superior authorities, saying it was beyond the dignity and status of a judge and judiciary and was also against the fundamental rights of citizens and that the same shall immediately be stopped.
The House considered the recommendation of the Law and Justice Committee and authorised bar council's Law Reforms Committee to convene a meeting of representative lawyers and recommend amendments in the existing laws to bring them in conformity with justice, equity, and fairness.
The PBC also expressed grave concerns over the price hike of daily commodities, increase in unemployment, law and order situation and target killing of people, including lawyers and media personnel.
The council also expressed reservations over the passage of 33 bills in a single day by the government without consensus of the opposition, conditions imposed by the IMF for acquiring loan and continuous de-valuation of rupee.
The PBC authorised its vice-chairman to call a convention in Islamabad where all stakeholders including representatives of bar bodies, civil society, media personnel and leaders of political parties would be invited to discuss the ongoing issues.


Source link