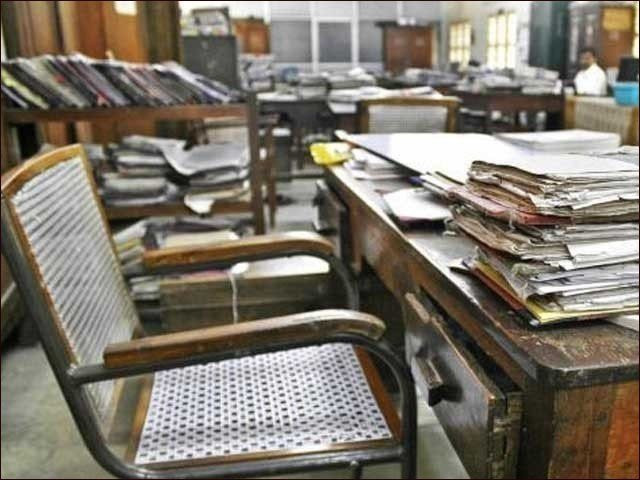 Prime Minister Shahbaz Sharif has ordered the federal intelligence agencies to submit a report about the government officers who do not implement the orders according to law during the recent sit-in and political activities.
The orders have been given by the prime minister to the government officers from Punjab and Khyber-Pakhtunkhwa where the Pakistan Tehreek-e-Insaf (PTI) is in the government. In the wake of the reports, the performance of those officers would be reviewed for their promotions.
According to the sources, a meeting for the promotion board had been called in haste. The board meeting would be held in the first week of December, which would consider the promotion of officers in Grade 19-21 from the Pakistan Administrative Services and the Police Service of Pakistan.
The orders from the prime minister had been issued from Sharm el-Sheikh, where he had gone to attend the COP27 summit. Prime Minister Shehbaz had issued instructions to Inter-Services Intelligence (ISI) and the Intelligence Bureau (IB) to send their reports by November 22, the sources said.
Based on the agency report, the relevant committee would examine the conduct of the officers during the ongoing political tension, the sources said, adding that officers not performing their duties as per the law could be punished in the promotion board.
Earlier, Interior Minister Rana Sanaullah had warned all concerned in writing about the importance of upholding the Constitution and the law. In a letter, the interior minister warned the provincial governments to ensure that no government employee was allowed to join any protests.


Source link