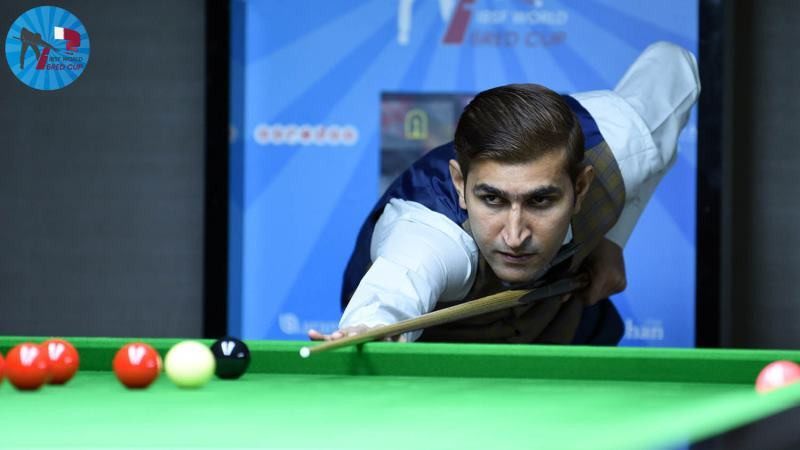 Pakistani cueist Babar Masih beats Indian opponent Brijesh Damani in the ongoing 2022 World Snooker Championship in Antalya, Turkiye.
Babar won four frames as opposed to Damani's one by scores of 88-10, 71-45, 88-5, 60-37 and 74-58 to make his way into the semi-finals of the event.
Babar then lost to Lim Kok Leong 5-3. He lose the first three frames 99-26, 109-10 and 69-24, but made a comeback to in the fourth frame with 70-9 score.
Leong won the fifth frame 68-42, but Babar didn't give up the fight and won next two consecutive frames 72-32 and 70-49 to stay in contention.
However, Leong's 72-1 score in the eight frame all but ended Babar's campaign at the event.
Pakistan's Mohammad Sajjad, Ahsan Ramzan and Haris Tahir were also taking part in the event.
Sajjad was knocked out in the round of 32 match by Polish Antoni Kowalski 4-2.
Ramzan lost his round of 32 match to Finnish opponent Robin Hull 4-3.
Haris was knocked out by Babar himself in the last 48 match.


Source link