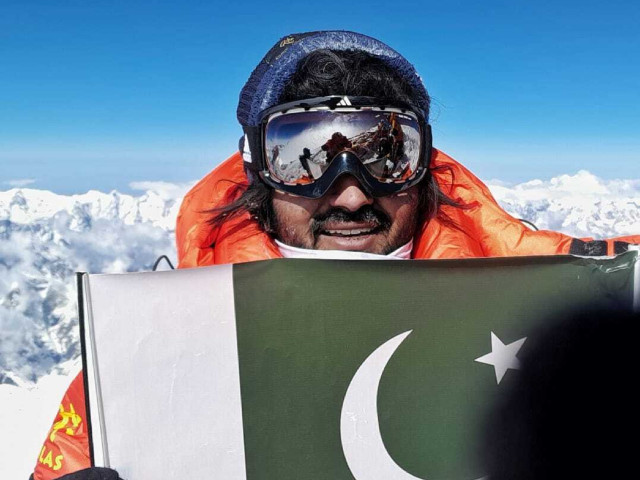 Young Pakistani mountaineer Asad Memon has won the honour of climbing Mount Everest, the world's highest peak.
According to Express News, Memon, the only Pakistani mountaineer in the 15-member team that went climbing the 8,849-metre-high peak, achieved success despite the bad weather due to his determination and courage.
Memon hoisted the national flag while saying Takbeer on reaching the summit. He became the eighth Pakistani to climb Everest in Nepal's Himalayan range, while he is the first mountaineer from Sindh to achieve this honour.
Memon has climbed four of the seven major peaks of the world.
On his way back after summiting, Memon got caught in bad weather and suffered some injuries like a knee injury and severe burns along with a broken hand. However, they were brought back safely and given medical attention.
Hopefully, he will recover in a day or two before returning to Pakistan.
Meanwhile, in his message, Memon said that despite two months of restless sleep, freezing nights, endless headaches, and the harshest sun, it is a matter of pride to reach the highest peak in the world.
It should be noted here that more than 400 people have lost their lives so far in an attempt to climb the world's highest peak.


Source link