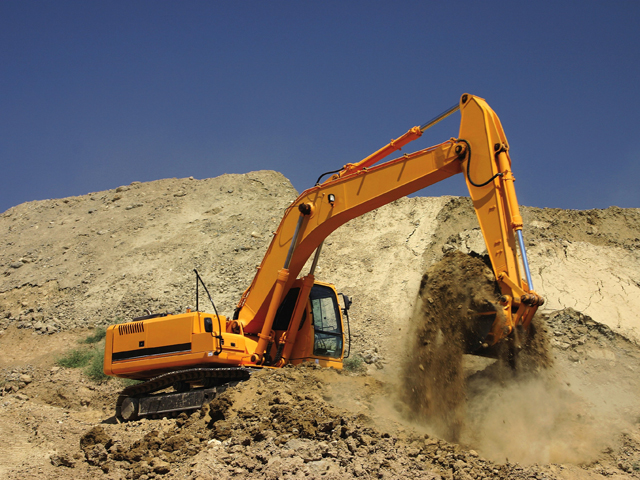 A high-level delegation is on a visit to Turkey to negotiate an out-of-court settlement in the Reko Diq case.
The Express Tribune has learned that the delegation primarily comprises Law Minister Ashtar Ausaf Ali, Law Minister Azam Nazeer Tarar and International Disputes Unit head Ahmed Irfan. Likewise, the representatives of Balochistan government are part of the delegation in Istanbul.
Sources revealed that an out-of-court settlement with the respondent company is yet to be finalised.
In March, the previous government led by former prime minister Imran Khan had announced a deal in the Reko Diq case.
"I congratulate the nation & people of Balochistan on successful agreement with Barrick Gold for development of Reko Diq mine after 10 years of legal battles and negotiations," Imran had tweeted on March 20, adding that the "penalty of approximately $11 bn is offset, $10 bn will be invested in Balochistan creating 8,000 new jobs".
However, senior officials in the present government are denying that a deal has been finalised.
They said that the government is actively engaged with Tethyan Copper Company (TCC) – a consortium between the Canadian-based mining company Barrick Gold and Chile's Antofagasta to work specifically on the Reko Diq project – to reach a settlement as the country is facing a penalty of $6.5 billion because of the Supreme Court's (SC) decision to deny a mining lease to the firm.
Sources also revealed that the deal has to be approved by parliament as well as the top court.
During the previous government's term, it was revealed that 50 percent of the new project's shares will be owned by Barrick Gold, while the remaining shares shall be owned by Pakistan, divided equally between the Centre and the Balochistan government.
The federal government's shares of 25 percent will be divided equally among three state-owned entities, namely the Oil and Gas Development Corporation Limited (OGDCL), Pakistan Petroleum Limited (PPL), and Government Holdings Pakistan Limited (GHPL).
Interestingly, no private company was included in the project by the Pakistani side despite efforts.
Balochistan's shares shall be held by a company wholly-owned and controlled by the provincial government. As part of the prime minister's vision for Balochistan, the provincial government's share of capital and operating expenses for the project shall be borne by the Centre.
In other words, the Balochistan government will not incur any expenses in the development of the mines. Its share of expenses shall be borne by the federal government. In developing the project, nearly $10 billion will be invested in Balochistan, including $1 billion for social uplift projects – roads, schools, hospitals and the creation of a technical training institute for mining. The PTI government said in March this year that investment would create over 8,000 new jobs.


Source link