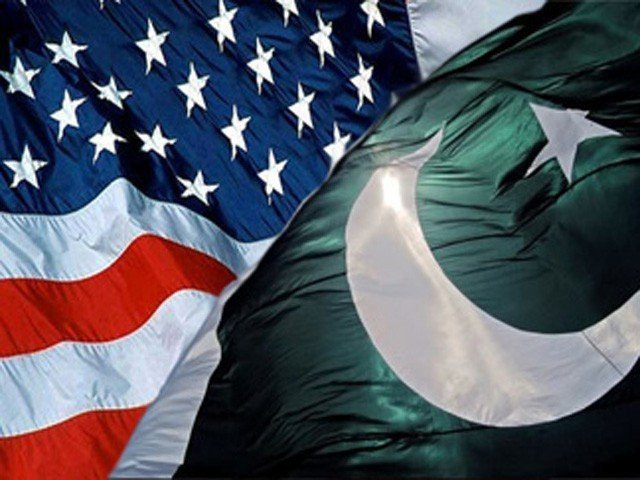 After intense in-house deliberations, Pakistan decided on Tuesday to skip the second 'Summit for Democracy' being hosted by United States President Joe Biden this week.
Pakistan had been invited to the three-day summit initiated by President Biden in 2021 as well, but did not attend due to concerns related to China. This year, the US has invited over 100 countries, including Taiwan but once again excluded China.
Just hours before the summit was to kick off, the Foreign Office issued a statement citing reasons for not attending the summit.
"We are thankful to the United States and the co-host countries for inviting Pakistan to attend the Second Summit for Democracy being held on 29-30 March," read a statement.
"As a vibrant democracy, the people of Pakistan are deeply committed to democratic values and generations of Pakistanis time after time have upheld their faith in democracy, human rights and fundamental freedoms. This month, the nation is celebrating the 50th anniversary of the 1973 Constitution that is the fountain of democratic polity in Pakistan," the statement further read.
"We value our friendship with the United States. Under this Biden Administration, this relationship has widened and expanded substantially. We remain committed to further solidifying this relationship for peace, stability, and prosperity in the region."
The statement said that Pakistan had not been part of the summit process that commenced in 2021 and required countries to make certain national commitments.
Read Pakistan deliberates on SCO participation in India
"The Summit process is now at an advanced stage and therefore, Pakistan would engage bilaterally with the United States and co-hosts of the Summit to promote and strengthen democratic principles and values and work towards advancing human rights and the fight against corruption," it said.
What made Pakistan's decision complicated was that the US has not invited China and Turkey while Taiwan would be attending the summit.
Pakistan enjoys close ties with China and Turkey and any decision taken would keep in view both the countries, particularly Beijing's concerns.
Islamabad skipped the first US democracy summit in December 2021 because of China's exclusion from the event. Pakistan also stayed away from the summit since President Biden did not speak to then prime minister Imran Khan. Moreover, Imran was only asked to send a recorded video statement for the summit, something that compelled the government to stay away.
Beijing had welcomed Islamabad's move, reinforcing the perception that Pakistan had taken the decision at the behest of China.
Since the change of government in April last year, there has been visible push by both Pakistan and the US to reset their ties. Similarly, Pakistan is desperately looking for the IMF bailout and the US role could be very crucial in that.
However, at the same time, Pakistan cannot antagonise China, whose support is critical for the country in case there is no IMF deal.
"Frankly, we need to stay neutral. We need to stay out of this power game of big powers," said a source explaining the reason behind Pakistan skipping the summit for the second time.


Source link