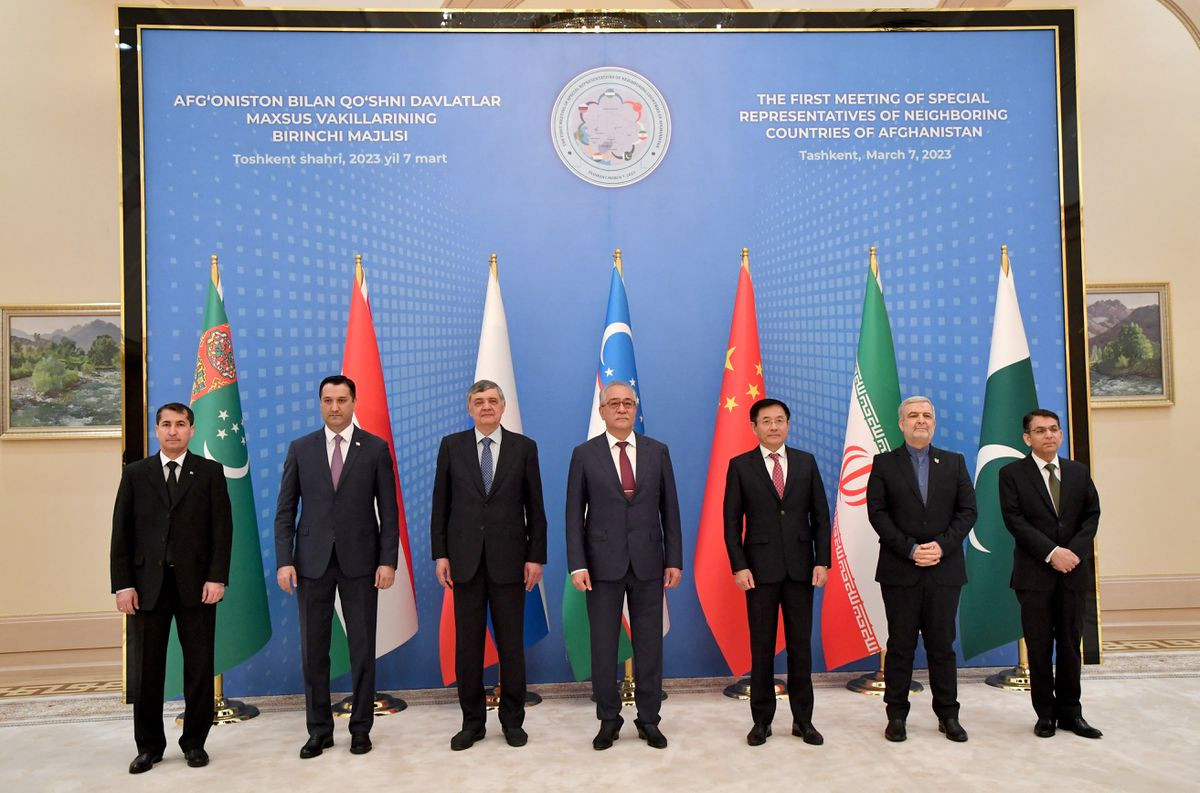 Pakistan Russia and five other nations bordering Afghanistan have set up a club to discuss ways to achieve long-term peace in the war-torn nation, with diplomats at the inaugural meeting on Tuesday calling for a freeze on Afghan central bank assets to be lifted.
Special representatives from Pakistan, Russia, China, Iran, Uzbekistan, Tajikistan and Turkmenistan convened in Tashkent and plan to meet regularly to discuss issues facing Afghanistan, Uzbekistan's foreign ministry said.
The group urged Western nations to lift the freeze on the Afghan central bank's assets, Uzbek special representative Ismatilla Ergashev said.
"The representatives of these countries emphasised that the return of the money of the Central Bank of Afghanistan should be used primarily to pay the salaries of… school teachers and doctors, and at the same time to support the part of the population which is in a difficult situation," he told a briefing.
Also read: China warns US against suppressing it or risk 'conflict'
"They also emphasised that nearly 25 million people in Afghanistan are starving and deprived of food."
The United States froze some $7 billion in central bank assets after the Afghan government was toppled by Taliban forces in 2021, with a further $2 billion frozen in European banks.
Washington has said that some of the funds would got to a foundation to benefit ordinary Afghans.
The United Nations last month said six million people in Afghanistan are at risk of famine and two thirds of the population are facing severe hunger and are in urgent need of aid.


Source link