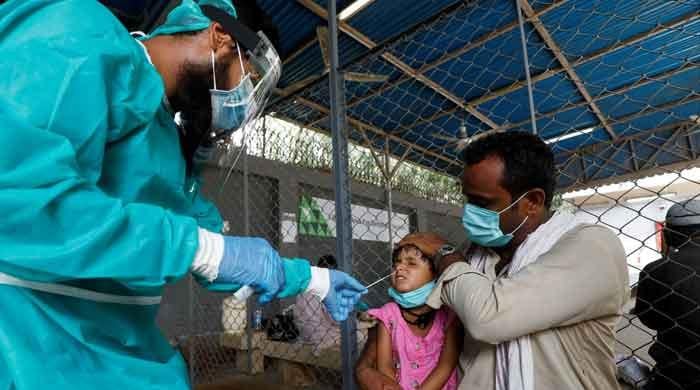 The third wave of coronavirus appears to be declining in Pakistan, as the positive rate of infection on Monday was below 4% for the seventh time in a row.
Pakistan has conducted 49,285 virus tests, of which 1,490 were positive. The positive rate was 3.2%, the lowest level since February 27.
In the past 24 hours, the country has not reported a single intensive care patient.
The number of new cases has pushed the total number of confirmed virus cases in Pakistan to 933,630, and 1,820 people have recovered from the infection in the past 24 hours.
Currently, Pakistan has 47,376 active cases of infection. The total death toll has climbed to 21,323.
The country reported a positive rate of 3.02%, and 58 people died on Sunday.
Source link