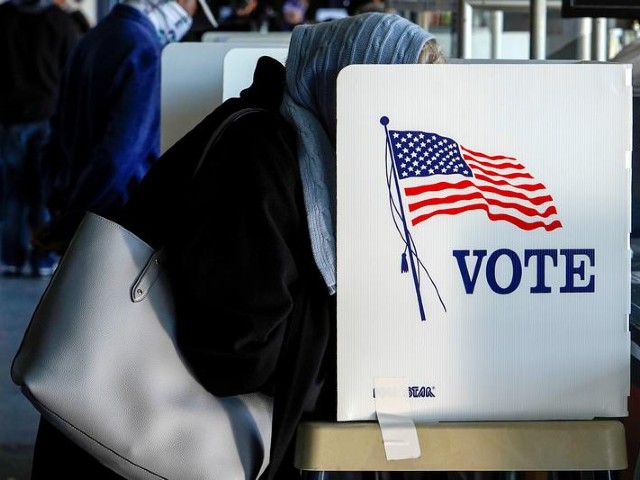 Pakistan-origin candidates, alongside other Muslim candidates, made history in the mid-term elections held in the United States as 83 Muslim candidates emerged successful.
According to World News Agency, 150 Muslim candidates were in the field this time around, including 51 candidates for the legislative assemblies of 23 states.
The Council on American-Islamic Relations and Jetpac, an NGO, claimed that out of 150 Muslim candidates, 83 won, with 45 running for legislatures and the rest for local governments.
In this election, for the first time in American history, a Muslim candidate is likely to be elected as a senator. The honour can go to Dr Mehmet Oz of Turkish origin, who is also a well-known TV personality.
The parents of 21-year-old Alisha Khan, who was elected to the board of education in New Brunswick, New Jersey, moved from Karachi to America. Alisha, who completed high school only three years ago, is the youngest to be elected to the state legislative assembly.
Similarly, Salman Bhojani and Suleman Lalani of Pakistani origin also contested on the tickets of the ruling party in Texas in the US mid-term elections.
Sheikh Rehman is no longer the only Muslim in the Georgia state legislature, as two Muslim women, Nabila Islam and Ruwa Romman, won Republican seats.
Andre Carson, a Muslim Democrat from a constituency in the state of Indiana, made history by being elected to Congress for a record seventh time.
Rashida Talib from Michigan and Ilhan Omar from Minnesota were also elected for the third time. Also, up for re-election are Delaware State Rep Madinah Wilson-Anton, Colorado State Representative Iman Jodeh and Colorado State Senator Saud Anwar of Pakistani origin. So is Keith Ellison, the first Muslim congressman to be re-elected as Minnesota's attorney general this year.
Axios reported that many Asian-Americans were elected this year, with many of them being Indians and Pakistanis.


Source link