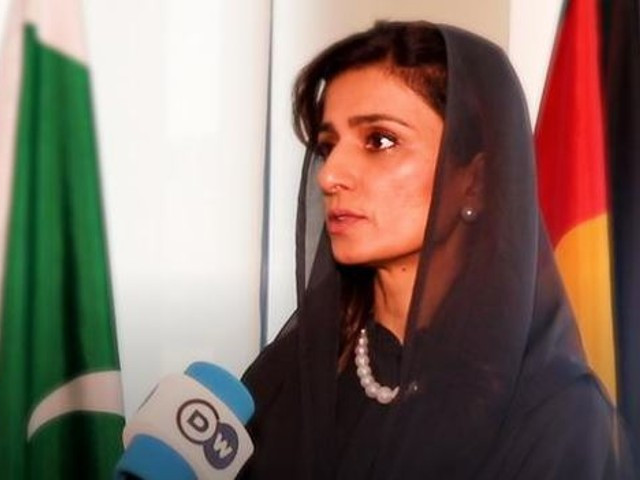 Minister of State for Foreign Affairs Hina Rabbani Khar on Saturday stated that the Financial Action Task Force (FATF) will conduct an onsite visit to Pakistan to validate technical commitments as the country is "one step away" from exiting the grey list.
Addressing a press conference, the minister stated that the visit is a procedural requirement which will result in the removal of Pakistan from the watchdog's notorious grey list, "hopefully forever".
https://www.facebook.com/radiopakistannewsofficial/videos/372635508208158
Khar added that the state was working closely with the body to arrange the visit at a mutually convenient time and aims to complete the task before the October 2022 preliminaries.
The minister also highlighted that Pakistan's commitment to strengthened financial regulation is a matter of national consensus, with the strategic objective to strengthen the economy and restore confidence.
Khar also acknowledged the "tireless" efforts of the teams who "burnt the midnight oil" to ensure the FATF action plans of 2018 and 2022 were competed.
"This has been a cross government effort," she stated adding that the success was an effort of the state of Pakistan and not a singular entity.
The minister also expressed hope that Pakistan would be in a position to sustain its trajectory of reforms and "provide guidance and technical support to other countries in the region as we are ahead of the curve."
Khar also stated that Pakistan would be "fully prepared" for the on-site visit. She urged the media, that due to confidentiality requirements of the regulatory body, to not prematurely share news. "this has harmed our position in the part, we can never prejudge a situation," she added.
Maintaining the government's position, Kar stated that while Pakistan was the only country to have two action plans to tackle finical regulation, it was "too early to celebrate".
In response to a question regarding FATF's political bias, the minister stated that Pakistan can be positive about its journey "we have been enabled to be and seen as responsible and we have always emphasized that FATF should remain apolitical and technical. We hope that will continue."
When asked a question regarding international interference in the process, Khar refrain from the question stating, "we have emphasized that body is apolitical but there is a certain country that has made it difficult in the past."


Source link