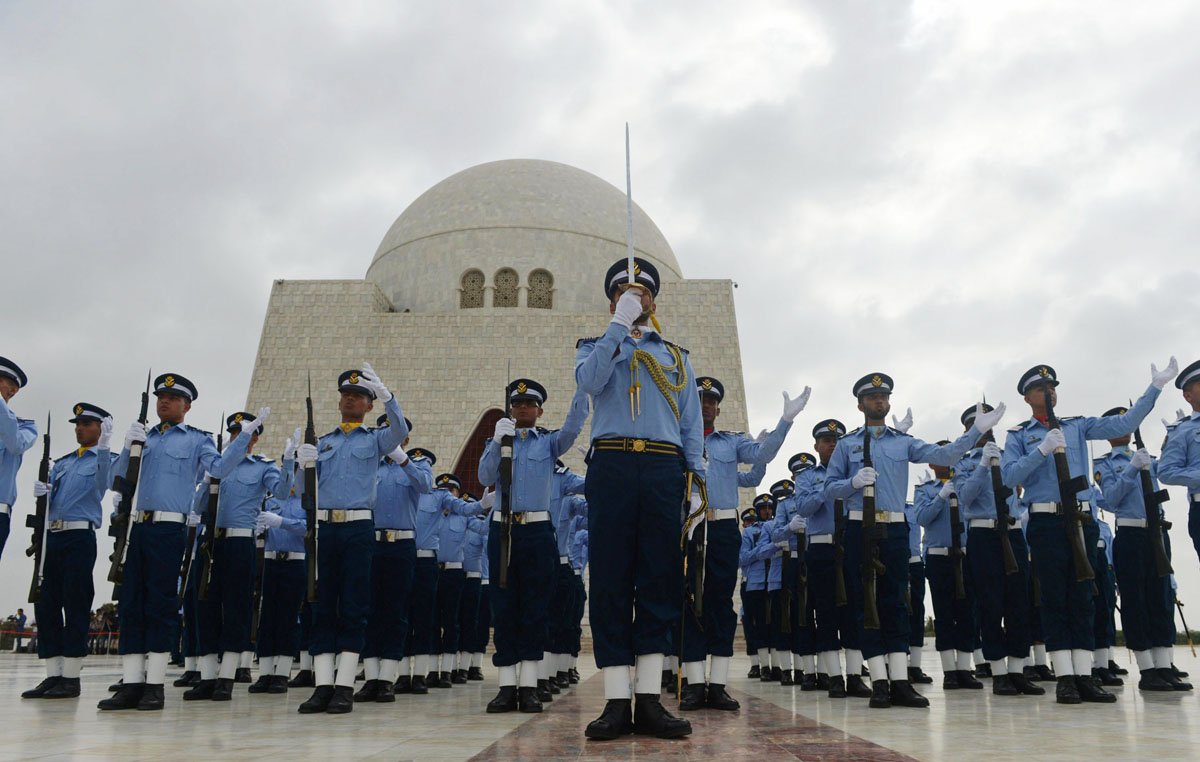 Pakistan is observing Defence and Martyrs' Day on Tuesday to pay homage to the country's martyrs and victors and to reaffirm its commitment to defend the motherland against all threats.
Prayers were offered nationwide after dawn today for the country's progress and prosperity and for the independence of Indian Illegally Occupied Jammu and Kashmir (IIOJK) from India.
On September 6, 1965, Indian forces crossed the international border in the darkness of night to launch an attack on Pakistan. However, the country managed to beat back the Indian attacks.
On the occasion, President Arif Alvi and Prime Minister Shehbaz Sharif also issued separate messages, remembering September 6 as a symbol of courage, a display of unmatched resilience and the spirit of supreme sacrifice by the valiant sons of the soil.
In their messages, the head of state and the premier lauded Pakistan's armed forces for fighting fearlessly to safeguard the country in testing times, and also saluted every citizen that stepped forward to defend their homeland.
Referencing Pakistan's success in the two-decade-long war on terror, they acknowledged that the armed forces' contribution to peace missions across the globe, and the recognition it receives from the international community because of it, is a matter of great pride for the country.
The president and the prime minister reiterated Pakistan's commitment to peace and said the country will continue to follow its policy of peaceful coexistence.
However, they said at the same time, our desire for peace must not be misconstrued as our weakness, adding that we are well aware of our national as well as international obligations.
Chief of Army Staff General Qamar Javed Bajwa said the day "symbolises the unwavering resolve of Pakistan's armed forces backed by the great Pakistan nation to defend the motherland against all odds".
6 Sep symbolises unwavering resolve of Pak Armed Forces backed by great Pak Nation 2 defend motherland against all odds.Nation salutes our heroes. "We owe our freedom & peace to unprecedented sacrifices of martyrs 2 keep the flag high" COAS.#OurMartyrsOurHeroes#JurratKeNishaan
— DG ISPR (@OfficialDGISPR) September 6, 2022
He added, that Pakistan salutes our heroes. "We owe our freedom and peace to unprecedented sacrifices of martyrs to keep the flag high," he said in his statement posted on DG ISPR's Twitter.
Defence and Martyrs Day celebrations
Defence and Martyrs' Day was observed across the country with national zeal and fervour.
A graceful wreath-laying ceremony was organised at Mazar-e-Iqbal, Garrison Commander Major General Muhammad Shahbaz Khan offered fateha and paid his respects to the great poet and philosopher.
General Officer Commanding Major General Malik Muhammad Amir Khan also laid a floral wreath at Major Shabir Sharif Shaheed's (Nishan-e-Haider) grave to pay homage on Defence Day at Lahore Miani Sahib Graveyard.
A large number of serving and retired army officers attended the ceremony. Family members of Major Shabbir Shareef Shaheed were also present at the occasion.
Major Shabir Sharif is the only Pakistan Army officer who received both the Nishan-e-Haider and Sitara-e-Jurat for his bravery.


Source link