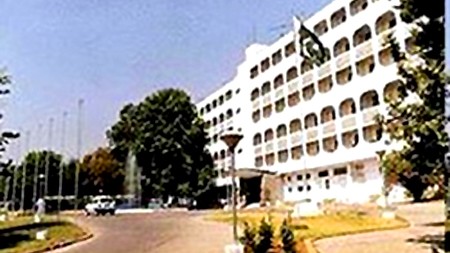 The Canadian high commissioner to Pakistan was summoned to the Foreign Office on Thursday and a strong démarche was served.
The diplomat was told that the recent statement against Pakistan by Canadian Member of Parliament Tom Kmiec was against diplomatic norms and highly irresponsible.
Last week, Tom Kmiec accused Pakistan of violating the rights of minorities including the people of Sindh.
He supported the solidarity of the Canadian public for the Ottawa-Freedom Walk for Sindh's human rights, climate change, environmental justice, and love for nature reached, reported the EIN Newswires.
"This walk brings awareness of minority issues in Pakistan. It was an honour to address, meet and greet with them and give my support to their cause," Kmiec was quoted as saying.
More to come…


Source link