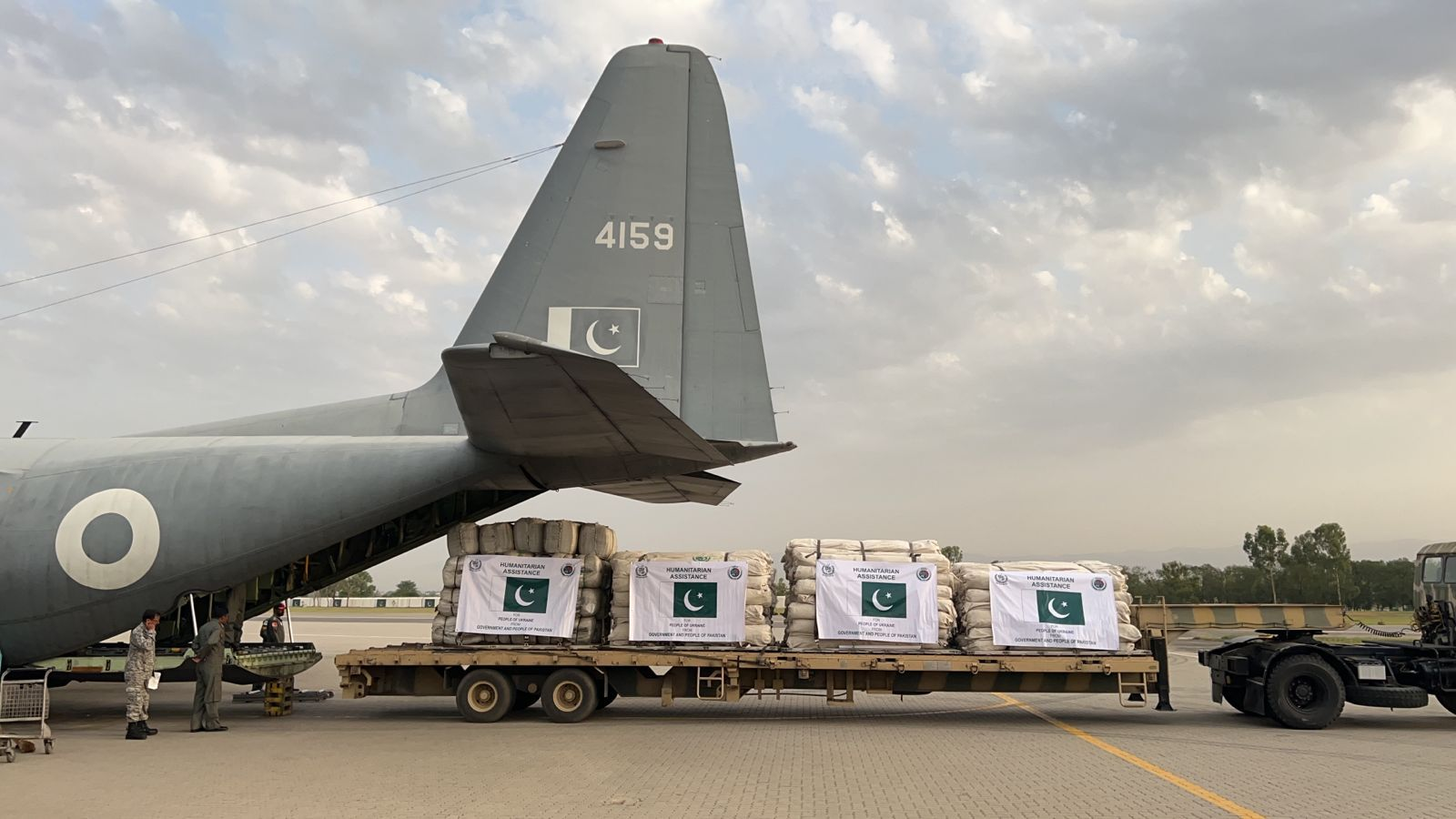 Pakistan on Tuesday dispatched the second humanitarian aid consignment to Ukraine after a request was made by the conflict-hit eastern European country.
A special C-130 was flown to deliver more than 7.5 tonnes of humanitarian aid items earlier today. The second flight carrying another 7.5 tonnes of aid will be despatched on June 3rd.
The assistance includes emergency medicines, electro-medical equipment, winter bedding and food items.
Through these efforts, Pakistan has reiterated its commitment to always act promptly alongside the international community to respond to international calls for assistance during conflicts and calamities, as a responsible and peace-loving nation.
Read: Our stance towards Ukraine war must change
It's pertinent to mention that the first consignment of more than 15 tonnes was sent through two special C-130 from Noor Khan Base in March.
At least 30,000 Russian soldiers have so far been killed during the war in Ukraine, the Ukrainian General Staff said on Saturday.
Some 250 Russian troops were killed over the past 24 hours, according to a Ukrainian General Staff statement.
It said Ukrainian forces have destroyed 207 planes, 174 helicopters, 1,330 tanks, 3,258 armored vehicles, 628 artilleries, 203 rocket launchers, and 93 air-defense systems since the start of the war.


Source link