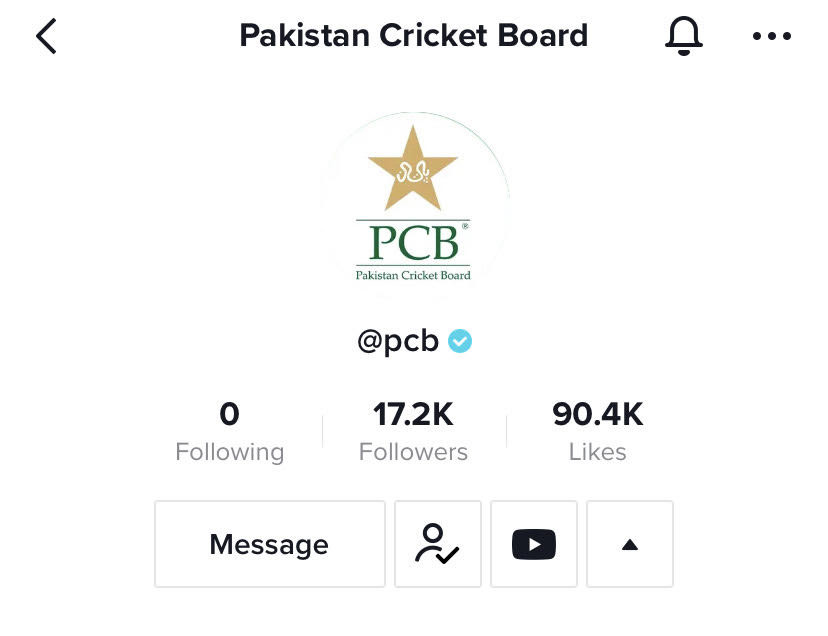 The Pakistan Cricket Board (PCB) has joined TikTok in a bid to reach a larger audience. PCB made the announcement on social media, urging fans to follow it on the app for BTS stories, exclusive content and more.
The PCB had been working with TikTok for the last 2-3 months. TikTok is also the Title Sponsor of the Pakistan-Australia series and had previously sponsored the Pakistan Super League's seventh edition's title song – "Agay Dekh".
TikTok hit 1 billion monthly active users globally in 2021, the company told Reuters. TikTok has experienced surges in users around the world in the past few years, despite regulatory scrutiny it is facing in the United States and other regions.
The company previously said it had about 55 million global users by January 2018. That number rose to more than 271 million by December 2018, 508 million by December 2019, and 689 million by July 2020.
TikTok previously said it surpassed 2 billion global downloads by August 2020.
The video sharing platform is owned by China technology giant ByteDance. TikTok appointed ByteDance's CFO Shouzi Chew, a Singaporean national, as the new chief executive officer of the company earlier this year.