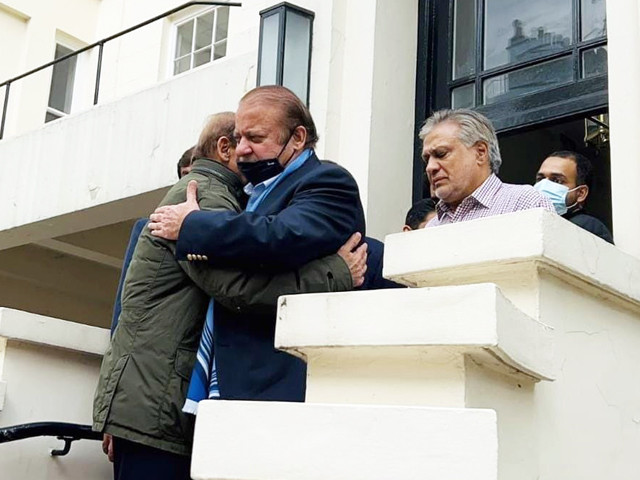 The Punjab Assembly on Monday passed a resolution by majority vote, demanding action against Prime Minister Shehbaz Sharif under Article 6 of the Constitution.
The resolution was moved in the House by Provincial Minister for Parliamentary Affairs Basharat Raja. The resolution stated that according to media reports, Prime Minister Shehbaz shared "some secrets" and consulted sensitive national matters including the appointment of the army chief with his elder brother and party supremo Nawaz Sharif.
The prime minister's oath prevents him from sharing sensitive matters with an irrelevant person, said the resolution.
The resolution added up that Prime Minister Shehbaz himself is accused in many cases, by taking this step, "the prime minister of an 'imported government' was found guilty of violating the constitutional provisions of Article 5 and 6".
Hence, the action should be taken against the prime minister under Article 5 and 6, it said.
Also read: PM consults elder brother Nawaz on political chessboard
Raja Basharat also read out the constitutional oath of the prime minister in the House. During his speech in the provincial legislature, Basharat announced that apart from the resolution, he will take further steps to take action against the premier under Article 5 and 6.
He expressed his surprise that the prime minister met a "fugitive" at a London apartment which was mentioned in the Panama Papers scandal and a case was also registered against him.
The House also passed a resolution against federal ministers Marriyum Aurangzeb and Mian Javed Latif and MD PTV for holding a press conference "filled with hatred".
Harsh arguments were also exchanged between the lawmakers of PML-N and PTI when the resolution was being tabled in the House.


Source link