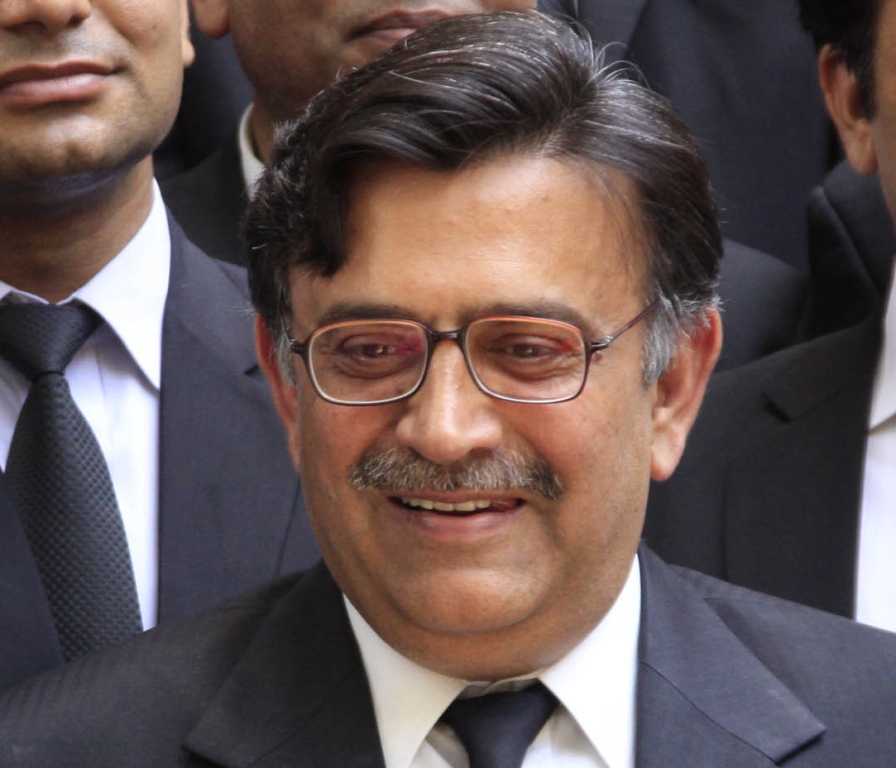 [ad_1]
The Supreme Court has decided a record 1,761 cases during the first month of Chief Justice of Pakistan Umar Ata Bandial.
Until February 1, a total of 53,624 cases were pending in the apex court. However the number reduced to 53,232 as 1,213 new cases were instituted in the month of February.
An insider in the top court told The Express Tribune that discipline was witnessed in the fixation of cases and formation of benches during the tenure of the incumbent top judge.
He said this could be assessed from the fact that the final cause list for next week was issued on Thursday.
During the tenure of former CJP Gulzar Ahmed, discipline issues were witnessed in the fixation of cases while composition of benches was also frequently changed, hampering the apex court's working. The cause list was normally issued on Saturdays.
Also read: Constitutional, legal institutions should be independent: CJP Bandial
Senior lawyers are appreciating CJP Bandial for the composition of benches to hear cases. Jail petitions are also being fixed before one bench.
Judges, who have expertise in particular field of law, are hearing similar matters. CJP Bandial has not taken any suo motu during first month of his tenure.
Lawyers expect that senior judges including Justice Qazi Faez Isa will be part of larger or special benches hearing significant cases
One seat of judge is vacant in the apex court. Justice Qazi Muhammad Amin Ahmed is also retiring on March 25 and Justice Maqbool Baqar will retire on April 4.
Nominations for SC judges will be big test for CJP Bandial, who is not a supporter of the seniority principle.
Senior lawyer Hafiz Ahsaan Ahmad Khokhar said the way in which the present CJP had started addressing the issue of pendency was remarkable as more than 1,700 cases had been decided in a very short span of time — giving hope to many other litigants that their cases would be heard soon.
"The lawyers and litigants have several times urged on different forums on the fixation of their cases, especially if urgency is involved. Through the following measures, the issue of hearing of new cases and old cases filed or pending in supreme Court can be taken as strategy for their timely disposal," he added.
Also read: NAB should not harass businessmen: CJ Bandial
"The first mechanism can be adopted through guidelines that every fresh case filed in the Supreme Court ought to be fixed within 15 days of its final registration. This would provide a great window for the lawyers and the litigants to agitate their rights before the court and would minimise their anxiety."
The senior lawyer further said the discretion of the first hearing of cases in the SC should be made through automation process, streamlining many internal fixation matters of the top court and providing equal opportunity to all lawyers and litigants for fixation of their cases
"[The] Second would be to constitute larger benches on such identical pending legal propositions and to club those being identical in nature where either the legal issue is already decided or required jointly determination for important questions of law."
Khokhar said this would resolve many legal issues relating to taxation and regulatory framework cases.
Also it would be important for addressing the large issue of pendency to constitute only two-member regular special benches of Supreme Court to hear only cases of bail petitions, service matters, rent matters, civil revisions, suspension of sentences and in all matters against which the forum of appeal in law as special case of the top court had been directly provided.
"In all such cases, prior to hearing notices should be given to all parties and these cases to be decided in single or continuous hearing without going to grant leave to appeal, as all these matters are such that could be decided instantly." Like12:35 am

[ad_2]
Source link