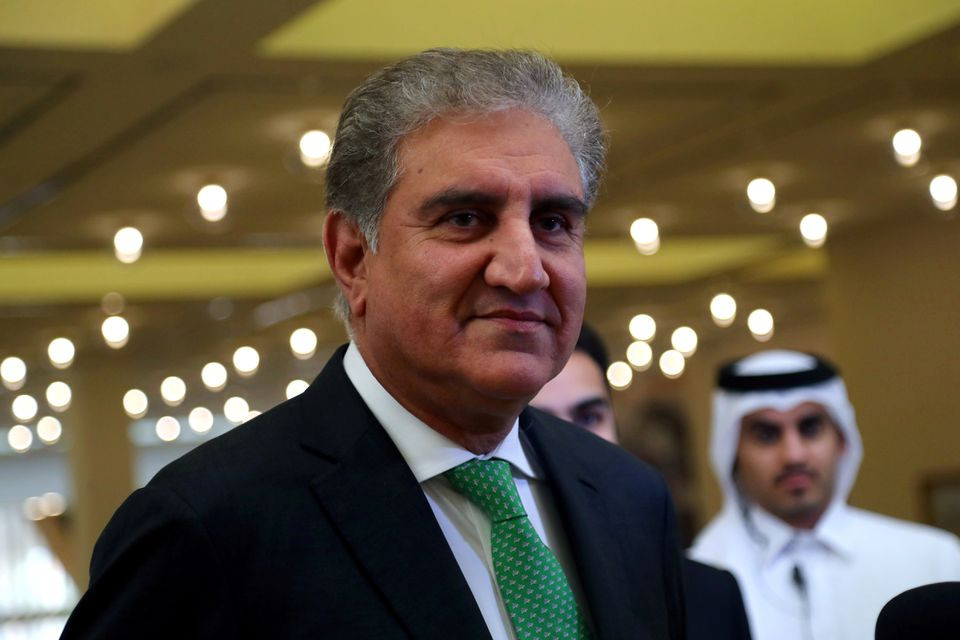 Foreign Minister Shah Mehmood Qureshi said on Wednesday that the opening of the Kartarpur Corridor, from the Indian side was a good development.
The minister's remarks came while he was talking to the media outside the Parliament. Pakistan would be hosting thousands of Sikh pilgrims from India and around the world for the 552nd birth anniversary celebrations of Baba Guru Nanak from November 17 to November 26.
A day earlier, the Narendra Modi-led Indian government decided to meet the demands of thousands of Sikh pilgrims in the neighbouring country and agreed to reopen the Kartarpur Corridor.
Read More: Indian govt decides to reopen Kartarpur Corridor for Sikh pilgrims
"I welcome Sikh pilgrims on behalf of the Government of Pakistan and the people of Pakistan," the FM said. "From today, Sikh pilgrims will come to visit their holy places through this corridor from 17 November."
The foreign minister added that Pakistan was happy to have paved the way for the promotion of interfaith harmony.
"While Pakistan had reopened the Kartarpur Corridor on 29 June 2020 after a temporary suspension of about three months due to Covid-19 pandemic, India had kept the Corridor closed from its side for nearly 20 months, and has only now allowed it to be re-opened," the foreign minister added.
Furthermore, FM Qureshi wished that India would reconsider its attitude and create a conducive environment in Indian Illegally Occupied Jammu and Kashmir (IIOJK) so that people could go to mosques for Friday and Eid prayer.
"I wish India would create the environment we are trying to create today," Qureshi added.