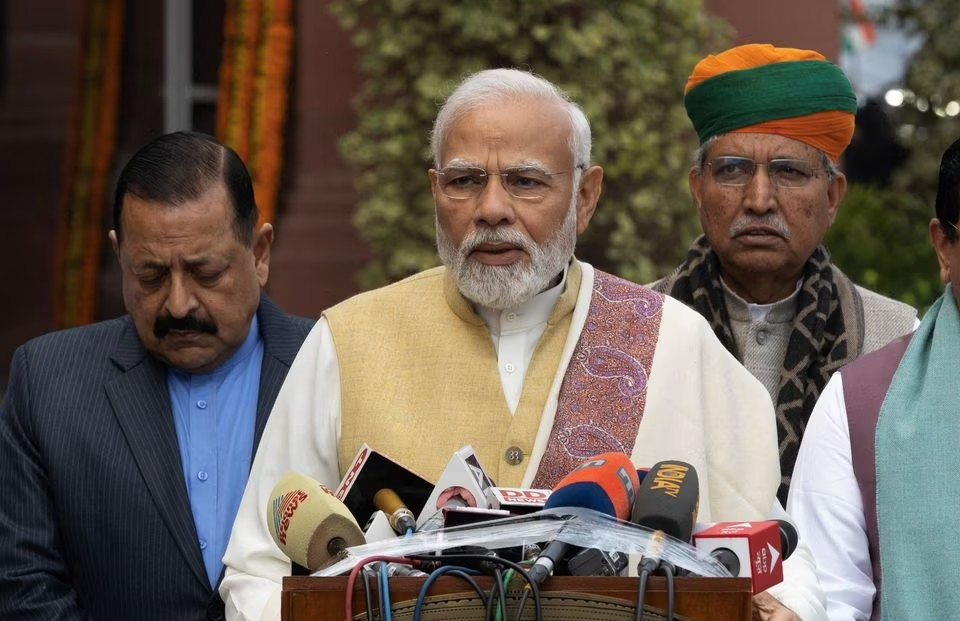 Indian Prime Minister Narendra Modi said in comments published on Friday that it wanted normal relations with its western neighbour.
Asked about ties with India's arch-rival Pakistan, Modi said India wants "normal and neighbourly relations," but it is incumbent upon Islamabad to create a conducive environment free from "terrorism and hostilities".
"The onus is on Pakistan to take necessary steps in this regard," Modi said in an interview to Nikkei Asia ahead of his visit to Japan to attend the G7 summit.
India-Pakistan relations have been frozen since 2019 when New Delhi changed the status of Jammu and Kashmir state, ended its special privileges and converted it into a federal territory.
Read more: Modi seeks to boost New Delhi's Indo-Pacific role
He said peace on India's border with China is essential for normal relations, mark a rare articulation of New Delhi's position since ties with Beijing deteriorated in 2020.
Modi also said that the relationship between the nuclear-armed neighbours can only be based on mutual respect, mutual sensitivity and mutual interest. "India is fully prepared and committed to protect its sovereignty and dignity."
Modi arrived in Hiroshima on Friday as Japan's special guest for the summit that continues until Sunday. "Peace and tranquility in the border areas are essential for normal bilateral ties with China," he said, adding normalising ties with China would benefit the wider region and the world.
Ties have been strained since the troops of the two countries clashed on their disputed Himalayan frontier, killing 24 soldiers, in 2020. It was the deadliest clash between India and China in more than four decades. Modi will join leaders from the United States, Japan and Australia on the sidelines of the G7 summit for a gathering of the Quad members, which aim to contain China's growing assertiveness in the Indo-Pacific.


Source link