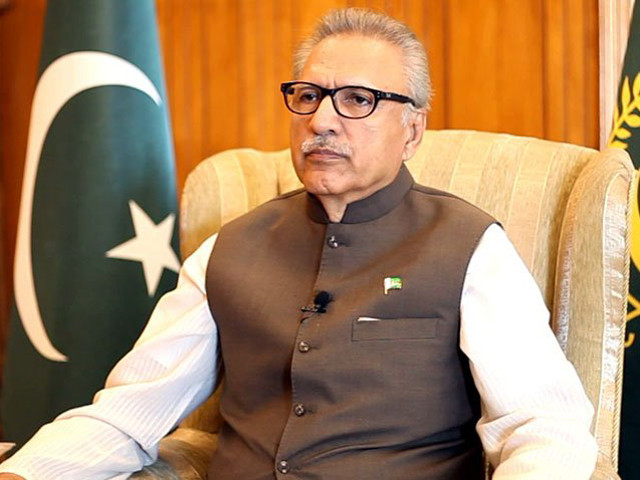 President of Pakistan Dr Arif Alvi has said that there is no problem in the appointment of next army chief before its scheduled time later this year, Express News reported.
Speaking to media representatives on Tuesday, he said that there is no problem in appointing the army chief ahead of time, adding that army has no constitutional role in the country.
President Alvi further said that the solution to the country's woes lies in democratic system and not in presidential system.
Out of 74 summaries sent by the prime minister, 69 summaries were sent back immediately including the one for the appointment of Punjab governor, he said. Overseas voting, electronic voting machine (EVM) and NAB laws amendments bills were sent back, while finance bill was signed at 11pm, he further apprised the media.
Also read: We need people's govt, says President Alvi
His statement came a couple of days after he stated that all state institutions and media should endeavour to create enabling environment for setting up a government which was truly representative of the people of Pakistan.
Alvi said that in addition it should reflect their aspirations and hopes to ensure political and economic stability needed for the promotion of business, trade and investment in the country.
The president had expressed these views while addressing the 5th Islamabad Chamber of Commerce and Industry (ICCI) Business Excellence Awards ceremony, at Aiwan-e-Sadr.
The comments emerged again on Saturday night after the president drafted a tweet based on his speech. His tweet caught attention because of the on-going political crisis in the country, especially, in Punjab.


Source link