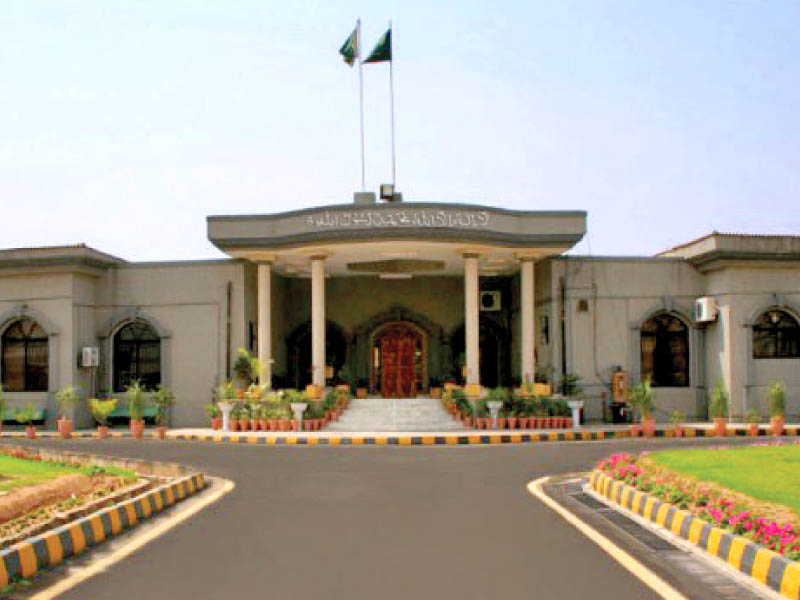 Islamabad High Court (IHC) Chief Justice Aamer Farooq on Tuesday said that "nobody can challenge the write of the state" during the hearing of a case against the Pakistan Tehreek-e-Insaf (PTI) expected sit-in and possible closure of roads.
Chief Justice Aamer Farooq heard the petition of traders in the federal capital against the expected PTI sit-in at the Faizabad Interchange and said that the decision of the Supreme Court and the IHC are present regarding the protest.
He maintained that setting up containers is not a solution to the problem and that a modern approach should be adopted. Justice Farooq also remarked that "nobody can challenge the state's writ".
He furthered that even if a protest happens in Rawalpindi, those travelling to Islamabad may face difficulty.
During the hearing, the PTI withdrew its petition against not allowing the rally and sit-in in Islamabad from the IHC, upon which the court disposed of the petition of the businessmen.
Read Islamabad admin permits PTI rally to march from Koral to Rawat
Last week, the IHC chief justice had said that rallies were the right of the people but they should not fringe upon the fundamental rights of other citizens.
While hearing a traders' plea regarding the former ruling party's long march and expected sit-in and the possible closure of roads, Justice Farooq had said that no one can be allowed to block the motorway.
He had said that businesses would be affected if highways and motorways were blocked, adding that no one had the right to hold a sit-in on the motorway.
He furthered that Justice Shaukat Aziz Siddiqui had given a decision in a sit-in case and said that all rallies will be held in the Parade Ground in Islamabad.
The IHC chief justice said that foreigners were present in Islamabad and diplomatic movements could also be impacted.
"Those who want to hold a rally have the right to do so, but the rights of ordinary citizens should not be affected," he had stated.
The judge had said that the control of highways and motorways belongs to the federation, and they could give directions regarding the matter.


Source link