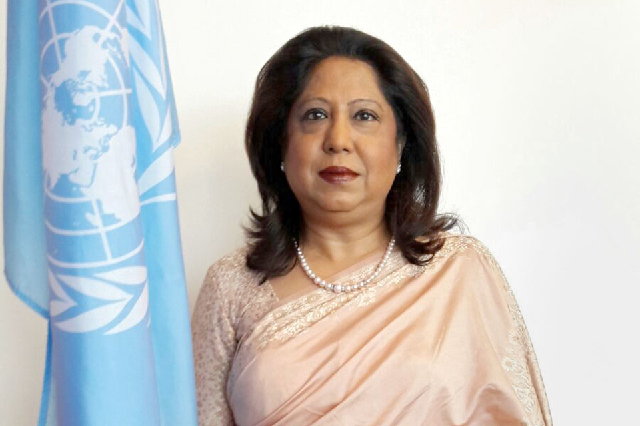 The UN special representative on sexual violence, Pramila Patten admitted she possesses no solid evidence to substantiate rape accusations against Russia, in a mock call with pranksters Vovan and Lexus.
Rapes and sexual assaults attributed to Moscow's forces in Ukraine are part of a Russian "military strategy" and a "deliberate tactic to dehumanise the victims", UN envoy Pramila Patten had told AFP in an interview last month.
"This is the information, which I got when I was in Kyiv on May 3 from survivors and service providers," she can be heard saying in a video published by the Russian prankster duo on Thursday, according to RT.
Vovan and Lexus posed as Aleksandr Merezhko, the head of the Ukrainian parliament's Foreign Affairs Committee. According to Patten, the "service providers" who reported this information to her were carrying out "door-to-door" enquiries and were "referring to Mariupol".
The Azov Sea port city of Mariupol was already largely controlled by Russian forces in early May, with Ukrainian troops holed up at the Azovstal steel plant.
Patten also insisted that this information was relayed to her in the presence of Ukraine's European integration minister, Olga Stefanishina.
When asked by the pranksters whether she was provided with any evidence to substantiate these reports, Patten said it was "not her job" to conduct investigations, adding that she was just "sitting in New York" and providing "strategic leadership".
The United Nations has verified "more than a hundred cases" of rape or sexual assaults in Ukraine since Russia invaded in February, Patten had said, referring to a UN report released in late September.
The report "confirmed crimes against humanity committed by the Russian forces, and according to gathered testimonies, the age of the victims of sexual violence ranges from four to 82-years-old," she said.
The victims are mostly women and girls, but also men and boys, she added.


Source link