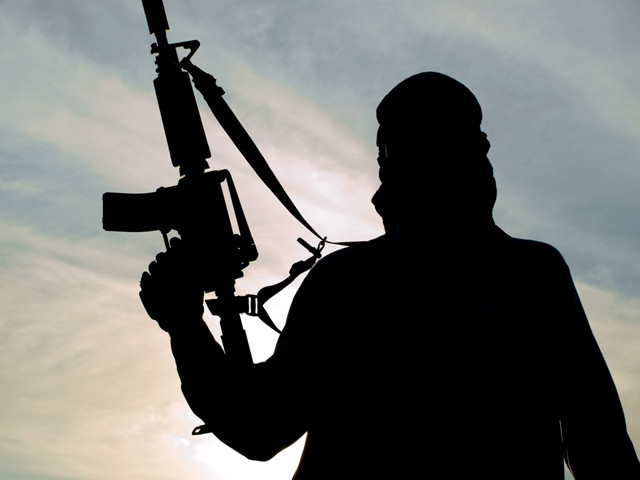 [ad_1]
The banned Tehreek-e-Taliban Pakistan (TTP) on Friday claimed that a second militant group from Balochistan has joined the ranks of the militant outfit
According to a statement issued by TTP spokesperson Muhammad Khurasani, "the militant group led by separatist leader Mazar Baloch from the Makran district of southern Balochistan has joined TTP".
It is pertinent to mention here that this is the second such group from Balochistan to join the TTP.
Read At least one policeman martyred in Islamabad's I-10 suicide attack
Meanwhile, Khurasani referred to the newly merged group as "the most influential" among the Baloch liberation and separatist groups.
The merger has brought the total tally of groups joining the TTP to 22 since July 2020.
In 2020, a reconciliation process with the TTP was initiated with the help of the Afghan Taliban. Scores of the TTP splinter groups re-joined the umbrella organisation, including the Jamaatul Ahrar.
End of ceasefire
The TTP had said in November that they have called off a ceasefire agreed with the federal government in June and ordered its militants to stage terrorist attacks across the country, a statement from the banned terror outfit said.
The TTP, a separate entity from the Taliban in Afghanistan but sharing a similar hardline ideology, has been responsible for hundreds of attacks and thousands of deaths since emerging in 2007.
Read More Lakki village forms force to fight terrorism
The government and the TTP had agreed to a truce earlier this year after Afghanistan's new Taliban rulers took a prominent role in brokering peace talks, but negotiations made little progress and there were frequent breaches.
The Express Tribune had reported that the talks reached a deadlock as the terror group refused to budge from its demand for the reversal of the merger of erstwhile Fata with the Khyber-Pakhtunkhwa province.
Earlier in October, People in Swat had staged massive demonstrations to protest against a militant attack on a school van that left the driver dead and two students injured.
Before this on November 18, local residents of Lakki had also staged a huge protest against the increasing lawlessness in the district as two day ago on November 16, six policemen were killed in an ambush.
"Militants are present in Lakki Marwat as well as Bannu districts and they are staging deadly attacks. Operations have been conducted in which terrorists were killed but they flee after attacks," said a police official while talking to The Express Tribune.
K-P continues to see a surge in terrorist attacks. Incidents of "unprovoked cross-border shelling" by the Afghan Taliban forces in the Chaman-Spin Boldak area also took place and the Afghan forces fired rockets into the Pakistani territory from across the Chaman border.

[ad_2]
Source link