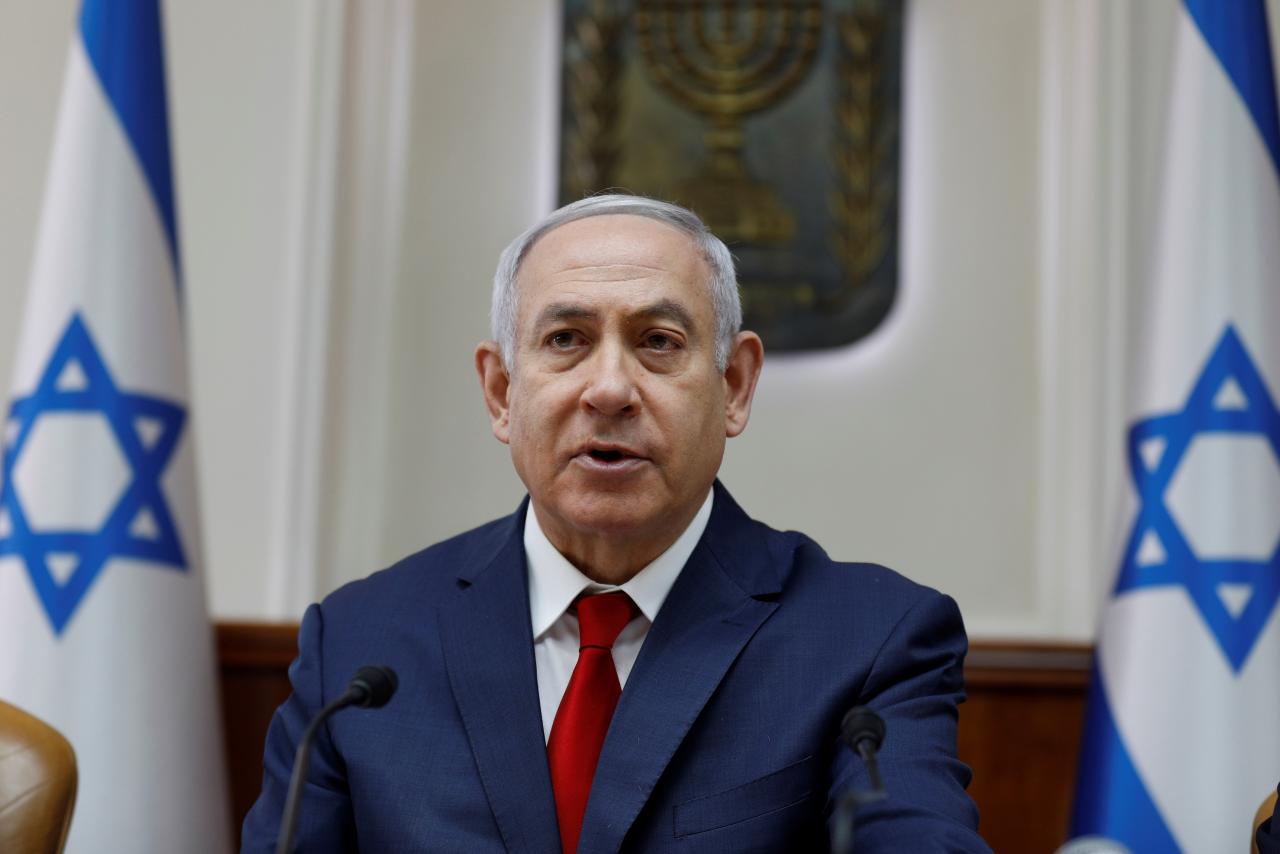 Israeli Prime Minister Benjamin Netanyahu said Wednesday his government is committed to maintaining the status quo at the Al-Aqsa Mosque complex in occupied East Jerusalem.
Early Wednesday, Israeli police detained around 350 worshippers from inside the flashpoint site amid rising tensions with Palestinians.
"Israel is committed to maintaining freedom of worship, free access for all faiths and the status quo on the Temple Mount [Al-Aqsa Mosque complex], and will not allow violent extremists to change this," Netanyahu's office said in a statement.
The statement, however, accused "extremists" of refusing to allow worshippers into the site, saying Israeli police "were compelled to act in order to restore order."
The status quo allows Muslims to worship at the Al-Aqsa complex and followers of other religions to visit the site.
A group of Palestinians barricaded themselves inside the Al-Qibli Prayer Hall in the Al-Aqsa Mosque complex after Jewish settlers called for a raid on the mosque. They attempted to prevent police from entering by closing its doors.
Also read: Israeli police storm Al-Aqsa mosque during holy month
Surrounding the Al-Qibli Prayer Hall, Israeli police went up to the roof of the mosque, smashed some of the windows and initially intervened with sound bombs against the worshippers inside. Some of the people in the mosque tried to resist the police by throwing fireworks.
According to the Commission for Palestinian Prisoners Affairs, Israeli police began to release the detainees on the condition that they be removed from Al-Aqsa Mosque and Jerusalem's Old City for a week.
For Muslims, Al-Aqsa represents Islam's third-holiest site. Jews call the area the Temple Mount, saying it was the site of two Jewish temples in ancient times.
Israel occupied East Jerusalem, where Al-Aqsa is located, during the 1967 Arab-Israeli War. It annexed the entire city in 1980 in a move never recognized by the international community.


Source link