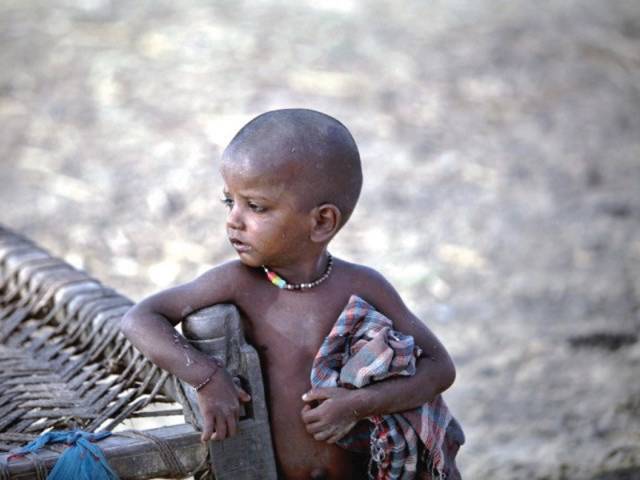 The UN children's agency, UNICEF, warned of a "children's crisis" in Afghanistan on Thursday with nearly 16 million children going to bed hungry.
"They don't have clean water to quench their thirst or so blankets in which to sleep," Fran Equiza, UNICEF Afghanistan representative, told reporters.
The Taliban's return to power in Afghanistan on Aug. 15, 2021, followed by the disruption of international financial assistance, has left the worn-torn country in economic, humanitarian and human rights crises.
Some 2.3 million children are expected to face acute malnutrition in 2023, according to UNICEF.
Also read: Afghan Taliban appoint Mawlawi Abdul Kabir as new premier
Equiza said that children were laboring at home, on the streets, in fields, mines and shops with approximately 1.6 million trapped in child labor in Afghanistan.
"Children as young as six are in dangerous conditions to help their parents put a little food on the table," he said.
"Too many live in fear of violence, or early marriage. Too many are burdened by the weight of a dual responsibility," he said. "Too many people have forgotten that Afghanistan is a children's crisis."
He urged the international community to help alleviate the suffering of children.


Source link