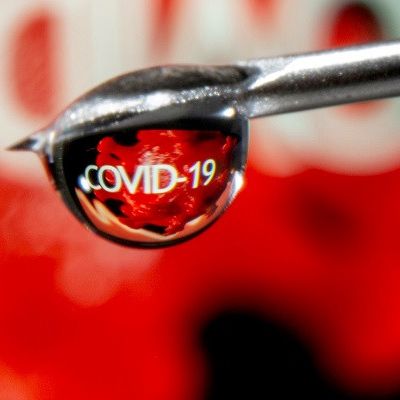 The National Command and Operation Centre (NCOC) on Monday stressed the need for stepping up efforts for administering the second Covid jab during the ongoing national vaccination campaign and urged stakeholders to implement the obligatory vaccination regime.
The NCOC, which met with Planning Minister Asad Umar in the chair, appreciated the synergistic efforts of all stakeholders for bringing down the Covid positivity ratio. The forum reviewed progress in the mass vaccination drive across the country.
Expressing satisfaction over vaccination of students of 12-18 years age group in all federating units, the forum stressed the need for reaching out to school administrations and parents for optimum vaccination.
"The forum also emphasised on stepping up the administration of the second dose to eligible individuals," said a statement issued after the meeting. "The NCOC chairperson appreciated the synergetic efforts of all stakeholders for bringing down the positivity ratio of COVID-19."
The government started the vaccination campaign in February this year with the frontline health workers getting the jabs on a priority. The campaign was expanded to include people from different age groups in phases. Now, citizens of age 12 and above are eligible to get the vaccine shot.
So far, a total of 111,967,455 people have been vaccinated across the country. Among them, 44.41 million people have received both jabs, while 74.62 million people have received only the first dose of the vaccine.
Read Covid-19 pandemic: Pakistan 'tops' global normalcy index
According to NCOC data, 1,166,879 people were administered the vaccine shot in the last 24 hours. Among them, 581,517 people completed the vaccination process, while 642,189 people received their first vaccine jab, according to the NCOC data.
Separately, the NCOC, which serves as the unified government effort to contain the pandemic spread, said in its daily update that the national Covid-19 positivity ratio during the past 24 hours plummeted to 1.07%, which had risen to 2% over the last weekend.
The NCOC daily bulletin said that the national tally of active Covid cases came down to 22,733 on Monday, as 449 people tested positive for the virus, while 517 people recovered from the contagious disease during the last 24 hours.
It added that 9 patients died during the last 24 hours, raising the overall nationwide death toll from the disease to 28,547. The forum said that most of the deaths, 5, occurred in Khyber Pakhtunkhwa (K-P) followed by 3 in Punjab.
Among the active cases, according to the update, 1,278 patients were admitted to various Covid dedicated healthcare facilities of the country. The update said that three more patients were admitted to hospitals in critical condition during the last 24 hours.
As of Monday, the national caseload of the disease since its outbreak in February 2020, rose to 1,277,160. Around then, the NCOC said, 1,225,880 people had made full recovery, depicting a more than 90% recovery ratio.
(WITH INPUT FROM APP)


Source link