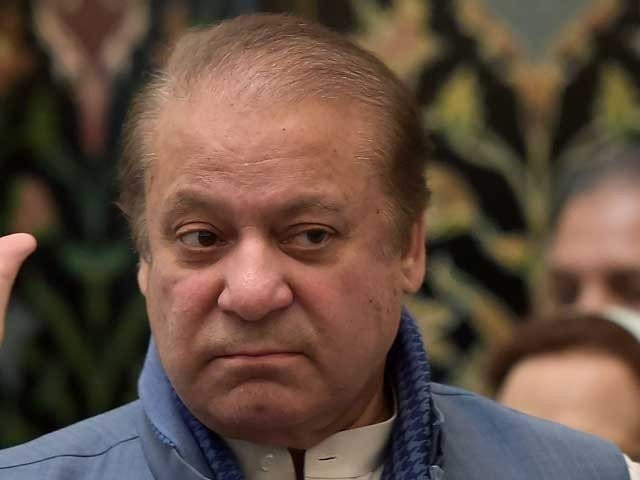 Pakistan Muslim League-Nawaz (PML-N) supremo Nawaz Sharif on Saturday finally commented on the apology issued by British publication The Daily Mail, regarding the "mistake" in an article it had published in 2019, and said that it was proof of the Sharif family and party's innocence.
Talking to the media in London, Nawaz said that the "false allegations of money laundering, corruption, commission, kickbacks, and misuse of office "were made by the newspaper against Prime Minister Shehbaz Sharif on PTI leaders Imran Khan and Shehzad Akbar's directives".
He added that the UK's law enforcement agency, the National Crime Agency, had investigated the cases and given his brother a "clean chit" a while ago.
The former premier stated that after the publication's apology, Imran Khan, Shehzad Akbar, and the PTI should be ashamed.
Nawaz also questioned what greater evidence of innocence could there be, highlighting that this was the UK, an independent country with democracy and people's rule, and no PML-N government nor PTI or any other political party.
"Those embroiled in corruption from head to toe are making accusations against those who have been proven innocent by British courts," he said, adding that everyone was aware of the "proven" Toshakhana "thefts".
Read Court acquits Rana Sanaullah in narcotics case
Nawaz maintained that his party was responsible for developing Pakistan's economy during its tenures in government, day and night, by building motorways and completing projects. He lambasted the PTI government and asked if anyone could name any project established by Imran Khan.
He alleged that Imran had been involved in "corruption of Rs50 billion" and cited the PTI's Billion Tree Project — which is being investigated by the National Accountability Bureau (NAB) — and the transfer of land to Al-Qadir Trust, for which Imran and his wife were presumably trustees.
The PML-N supremo claimed that "people would get goosebumps" if they heard the details regarding this matter when it will eventually be investigated.
He lamented that the PML-N "let cases be registered against" it, and had to endure exile and jail for "no reason".
"A hijacking case was made against me; tell me which hijacking case has come forward till today," he questioned.


Source link