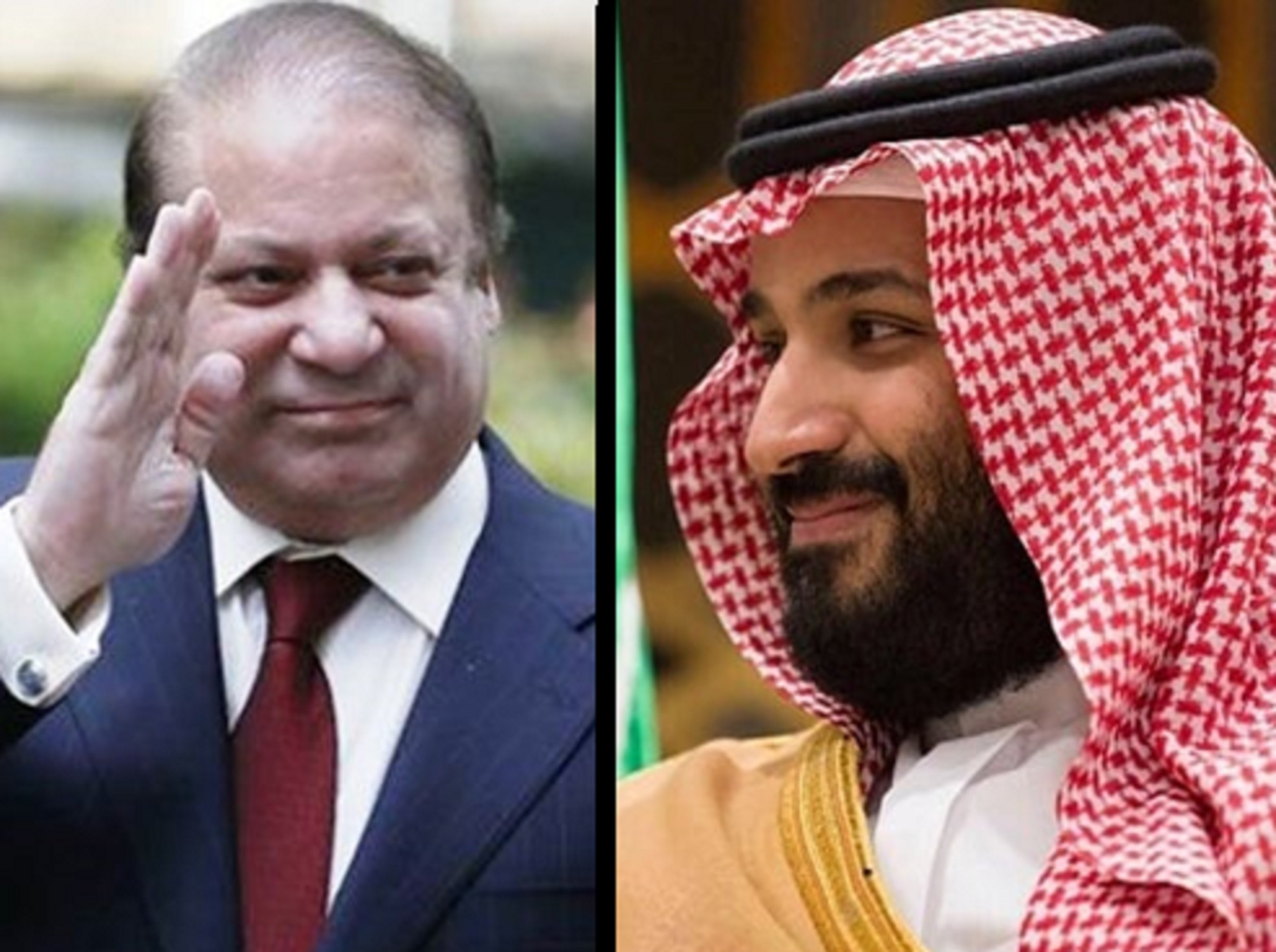 Pakistan Muslim League-Nawaz (PML-N) supremo Nawaz Sharif and daughter Maryam Nawaz met Saudi Crown Prince Mohammed Bin Salman, it was reported on Friday.
According to Information Minister Marriyum Aurangzeb, the PML-N leaders discussed further developing Saudi-Pak brotherly relations, and solutions to the problems faced by Pakistan, the minister added.
Moreover, Nawaz expressed good wishes for the Saudi leadership.
قائد محمد نواز شریف کی وزیراعظم سعودی عرب، ولی عہد شہزادہ محمد بن سلمان سے ملاقات ہوئی۔ محترمہ مریم نواز بھی ملاقات میں موجود تھیں۔ قائدین نے سعودی پاک برادرانہ تعلقات کے مزید فروغ اور پاکستان کو درپیش مسائل کے حل پر بات کی۔ قائد نوازشریف کا سعودی قیادت کے لئے نیک تمناؤں کا اظہار
— Marriyum Aurangzeb (@Marriyum_A) April 21, 2023
The meeting, that comes at a time Pakistan is going through serious economic and political troubles, had not been publicised earlier, neither have any pictures of it been released.
The PML-N leaders are currently in Saudi Arabia to perform Umrah.
Read COAS Gen Asim Munir visits Holy Kaaba
Earlier this month, Prime Minister Shehbaz Sharif had told the lower house of the parliament that Saudi Arabia had provided another $2 billion to Pakistan in order to bolster the country's foreign exchange reserves.
"Showing great kindness, Saudi Arabia has provided us another $2 billion while the United Arab Emirates (UAE) has also promised to give us $1b," Shehbaz said while speaking on the floor of the Nation Assembly.
In January, Chief of Army Staff (COAS) General Syed Asim Munir met MBS at the winter camp in AlUla, Saudi Arabia, and reviewed bilateral relations between the two countries.
According to the Saudi Press Agency, the two leaders also discussed ways to enhance relations between Saudi Arabia and Pakistan in addition to a number of issues of common concern.


Source link