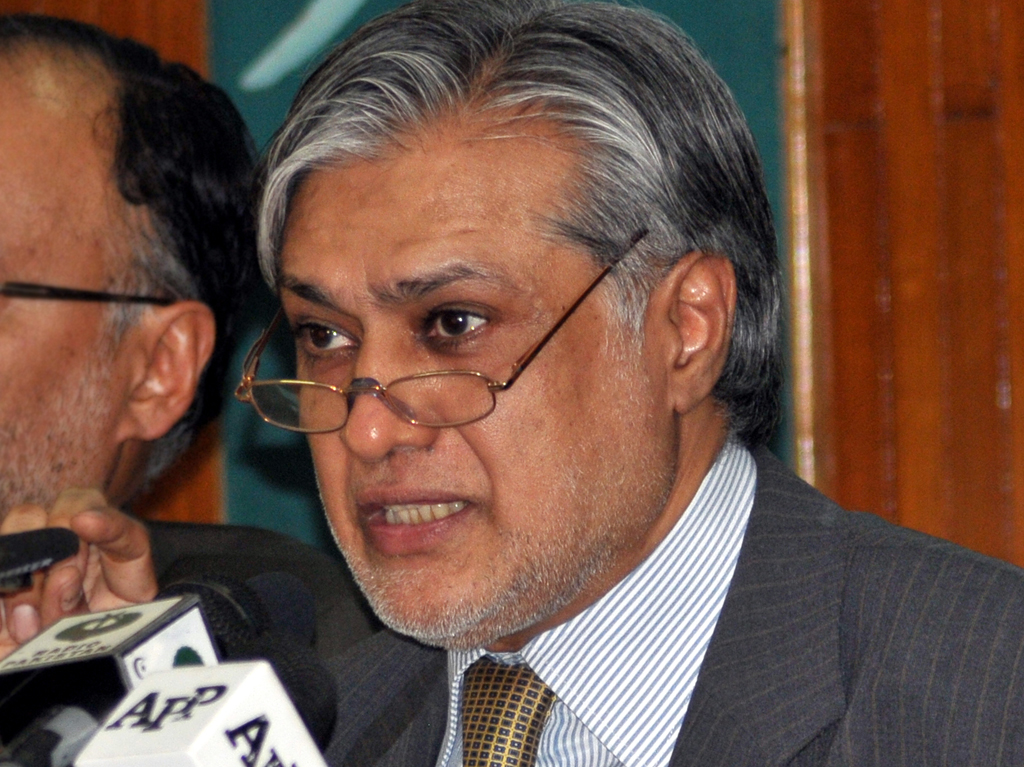 An accountability court on Friday suspended the arrest warrant against Pakistan Muslim League-Nawaz (PML-N) Senator Ishaq Dar and dismissed orders for arrest upon his arrival in Pakistan.
According to Express News, the application against the permanent arrest warrant for the former finance minister was heard by accountability court Judge Muhammad Bashir, and Dar's lawyer Qazi Misbah appeared before the court.
During his arguments, Misbah apprised the court of the reasons behind the issuance of the arrest warrant and pleaded that it be cancelled. To this, the judge asked the lawyer if Dar was ill or if there were other problems.
The lawyer assured the court that the PML-N leader will appear before the court straight after landing at the airport.
The judge then questioned where the prosecutor was, to which the National Accountability Bureau (NAB) prosecutor informed the court that Prosecutor Afzal Qureshi had gone to perform Umrah.
Subsequently, the accountability court suspended Dar's perpetual warrant till October 7 and adjourned the hearing.
Read LHC moved against live telecast of Nawaz, Dar's speeches
The court, while giving an opportunity to Ishaq Dar to surrender, also ordered that the PML-N leader not be arrested when he lands in Pakistan.
Judge Bashir further remarked that Dar should return to Pakistan and look into the cancellation of the warrant against him.
Dar willing to return
PML-N leader Ishaq Dar, who lives in London in self-exile, said on Wednesday that his doctor has given him "conditional permission" to return to Pakistan and expressed his willingness to appear in court for hearings within 15 days.
The former minister's statement came hours after he withdrew his petition from the Supreme Court that had sought suspension of the accountability court's order decision to declare him an absconder.
Explaining the rationale behind his decision to withdraw the plea, Dar had said that his petition had maintained that he wanted to come to Pakistan within 15 days.
"Therefore, the honourable accountability court should suspend their arrest warrant and the petitioner should be allowed a fair trial in this case," Dar had said.


Source link