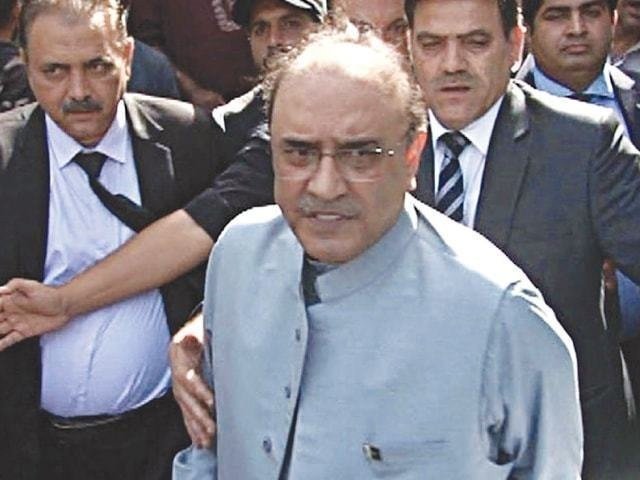 The Islamabad High (IHC) has fixed the National Accountability Bureau's (NAB) appeals against former president Asif Ali Zardari's acquittal in 25-year-old two cases for November 15 (Monday).
The appeals, which had been pending since 2014, will be heard by a division bench of the IHC comprising Chief Justice Athar Minallah and Justice Aamir Farooq.
Islamabad accountability court's judge Muhammad Bashir had approved the bail pleas before the completion of the trial and acquitted Zardari in ARY Gold and Ursus tractor references against which the national graft buster had filed appeals in 2014.
Read NAB opposes Asif Ali Zardari's acquittal plea
On the last hearing, NAB, on its own appeal, had sought adjournment of the hearing till the appointment of a prosecutor.
The anti-corruption watchdog had accused Zardari of receiving kickbacks in the ARY Gold reference and being involved in corruption in the public tractor scheme.
The anti-graft buster had challenged the former president's acquittal in both references.


Source link