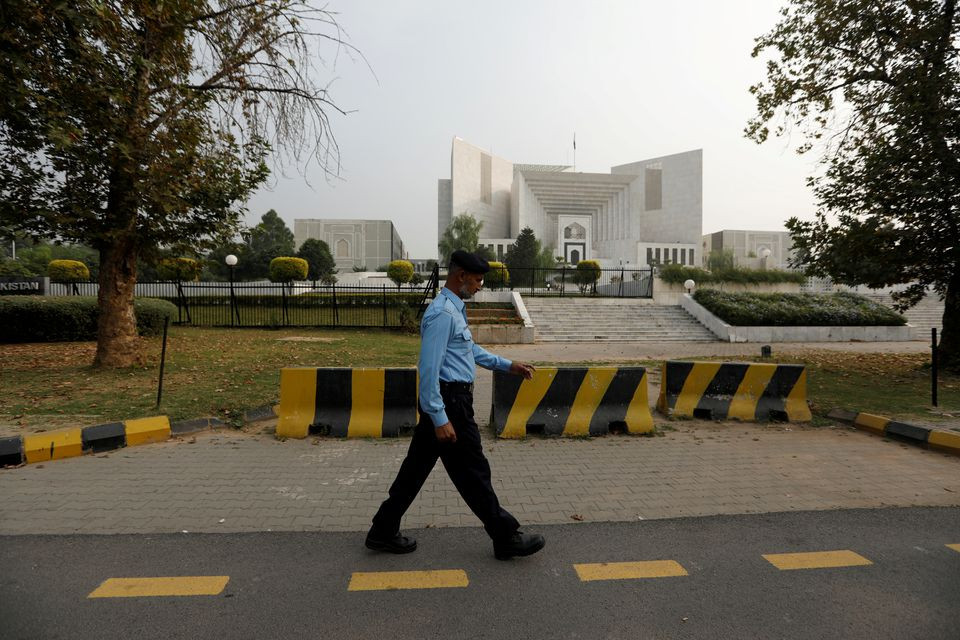 Supreme Court's Justice Syed Mansoor Ali Shah on Friday observed that there is a SC judgment behind every recent amendment in the National Accountability Ordinance (NAO) 1999 as he asked Pakistan Tehreek-e-Insaf (PTI) chief Imran Khan's counsel Khawaja Haris to explain how the amendments are unconstitutional.
The three-judge special bench of the apex court led by Chief Justice of Pakistan (CJP) Umar Ata Bandial heard a petition in Islamabad against the recent changes to the country's accountability law passed by the incumbent government, as it issued notices over Imran's plea for staying the operation of the amendments.
Earlier, Khawaja Haris had requested the court to declare the amendment "null and void" under the premise that it was in "conflict" with the Constitution.
"A constitutional amendment against its structure is not possible," argued the PTI leader's lawyer.
To this, Justice Mansoor Ali Shah responded that "the Constitution has no basic structure", and added that "the parliament has the authority to change the entire Constitution".
Read: PDM to launch campaign against SC decision
The judge also questioned that "if the government had abolished the NAB law, what would be the basis of your request?"
"Accountability is emphasised in both Islam and the Constitution," responded Haris.
Justice Shah retorted, "if you depend on Islam, why don't you challenge the NAB amendments in the Shariat Court?" He also stated that "a petition against the NAB amendments is also under hearing in the Islamabad High Court, would it not be appropriate to let the High Court decide first?"
The lawyer argued that the amendments affected the country and were of grave significance. Upon this, the judge said, "your job is to tell us which amendment is against fundamental rights and the Constitution".
The CJP further ordered the lawyer to present his "arguments in detail as to how the amendments conflict with the Constitution" and to "point out which fundamental rights of the people are being affected. Also tell us which amendments are affecting the NAB law and cases".
It may be noted that ex-premier Imran had argued that tweaks to the ordinance would pave way for public office-holders to get away with white-collar crimes.
The constitutional petition was filed under Article 184(3) through lawyer Khawaja Haris, the counsel for PML-N supremo and former premier Nawaz Sharif in the Panamagate case.


Source link