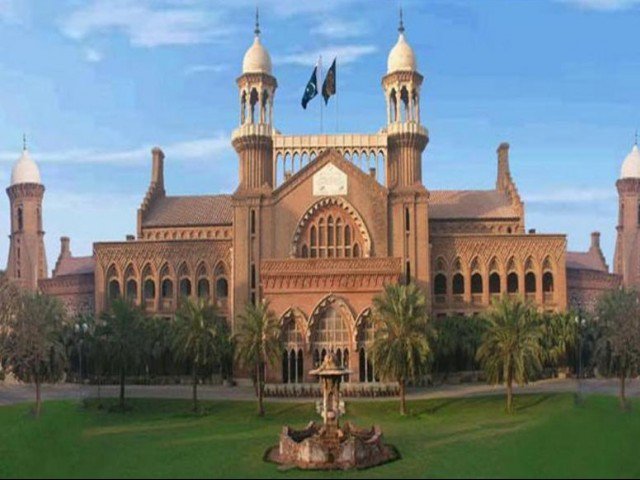 Lahore High Court (LHC) Justice Muzamil Akhtar Shabir on Thursday directed the National Assembly Speaker Raja Pervaiz Ashraf to make a decision within 30 days on an application requesting the removal of NA Opposition Leader Raja Riaz.
During the proceedings, petitioner Munir Ahmed's counsel advocate Azhar Siddique informed the court that an application had been submitted earlier before the House speaker for removing the opposition leader but no action was taken. Raja Riaz was holding his position without the consent of his party, the Pakistan Tehreek-e-Insaf (PTI).
Advocate Azhar claimed that the nomination of Raja Riaz as opposition leader was in "sheer violation" of Rule 39, 43 and other rules of the 'Rules of Procedure and Conduct of Business in the National Assembly, 2007 ("the Rules")'.
Justice Muzamil, in response, questioned how would the system function if PTI workers sit outside the parliament.
"The nomination on the opposition's slot is a procedure which was to be completed in accordance with law but … there was no other candidate in running except Raja Riaz", Justice Muzamil remarked.
Read LHC moved over nomination of PTI MNA as NA opposition leader
The judge further questioned what the Constitution said when there was only one candidate before the NA speaker.
The additional attorney general replied that the Speaker fixed a day for the nomination of the NA opposition leader immediately after the contest for premier and that the NA speaker nominated Raja Riaz through all due processes.
Advocate Azhar argued that all resignations recently presented in the National Assembly were not accepted and the Election Commission of Pakistan (ECP) had not de-notified them.
Referring to a case, he said that the chief justice of the Islamabad High Court (IHC) had held that: "It is an admitted position that Dr Shireen Mazari continues to enjoy the status of a member of the Majlis-e-Shoora (Parliament). She has not been de-notified by the Election Commission of Pakistan nor has the worthy Speaker of the National Assembly accepted her resignation in accordance with the principles and law highlighted by a Division Bench of that court".
He contended that the order clearly stated that the resignations had not been accepted by the NA speaker nor had the ECP de-notified the said members.
"If the said practice was not completed in accordance with procedure, then how is the respondent Raja Riaz was appointed as the opposition leader," he asked in his petition.


Source link