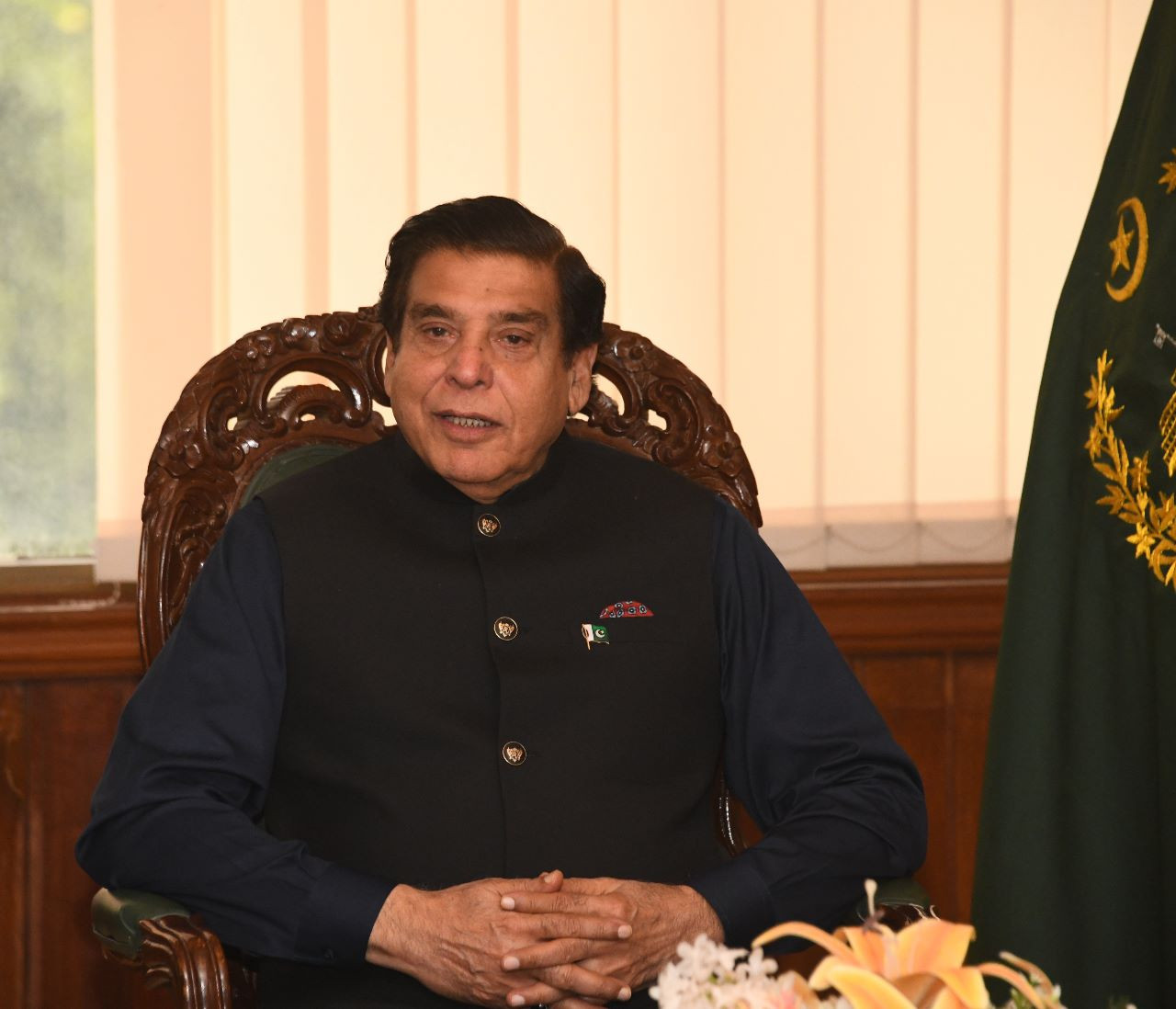 [ad_1]
National Assembly Speaker Raja Pervaiz Ashraf on Friday accepted the resignations of 35 more lawmakers belonging to the Pakistan Tehreek-e-Insaaf (PTI).
Earlier this week, the speaker accepted the resignations of another 35 MNAs.
PTI chief and former premier Imran Khan had announced a vote of confidence for incumbent premier Shehbaz Sharif. The latest move seemed a ploy to push the speaker into accepting the resignations more quickly but Ashraf has continued with phase-wise acceptance to ensure that the prime minister faced no threat.
A total of 123 PTI MNAs resigned en masse on April 11 last year – two days after their party chairman was ousted as the prime minister through a no-confidence motion.
Former NA deputy speaker Qasim Suri had accepted their resignations.
However, on April 17, the newly elected NA Speaker Ashraf directed the assembly secretariat to deal with the resignations of the PTI lawmakers afresh and present them before him so that they could be treated as per law.
Later in June, the ruling coalition had formulated a strategy on the matter of the en masse resignations of the PTI lawmakers from the assembly and agreed to proceed with their phase-wise acceptance, following which, the NA speaker proceeded to accept 11 of them.
They included those of PTI's key leaders: former human rights minister Shireen Mazari, ex-interior minister Ijaz Ahmed Shah, ex-state minister for parliamentary affairs Ali Muhammad Khan, and ex-state minister for information and broadcasting Farrukh Habib.
Last month, the NA speaker asked PTI MNAs to tender hand-written resignations to him, saying that the purpose of calling these lawmakers in person was to ensure that they were "willingly" leaving their seats in the House.
Ashraf said the purpose of calling every PTI member was to ensure that they were tendering their resignations willingly.
"I suspected that they were not willing to tender their resignations when they did not appear before me the last time," he added.
The NA speaker maintained that a few PTI MNAs had requested him not to accept their resignations, saying he could not disclose their names.


[ad_2]
Source link