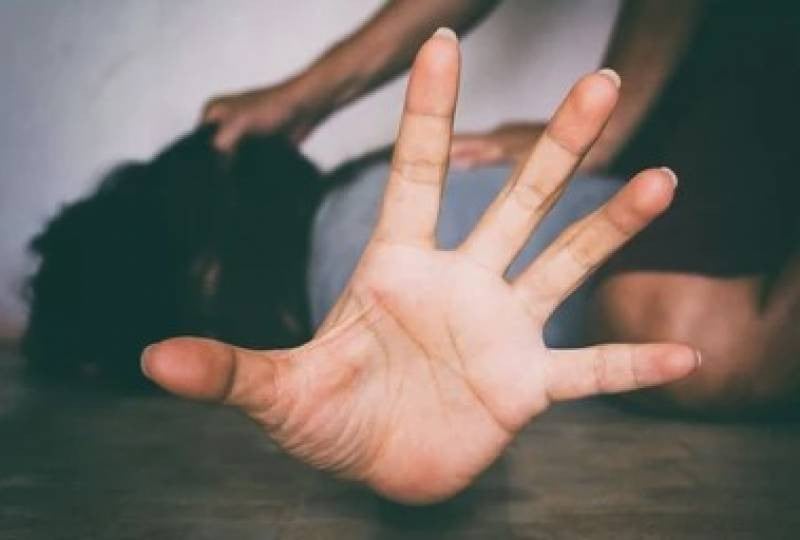 Chairperson of the National Assembly's Standing Committee on Human Rights Dr Mahreen Bhutto on Wednesday took notice of the alleged sexual assault of a medical student by a "powerful man" in Faisalabad.
Chairperson Standing Committee on Human Rights @DRMAHREENBHUTTO has taken notice of severe #HumanRightsViolations in recent incident of assault on female medical student in Faisalabad.
"Conduct of accused against poor girl victim cannot be ignored at all", remarked Chairperson. https://t.co/f2Qs1pmVUG
— National Assembly of Pakistan🇵🇰 (@NAofPakistan) August 17, 2022
An influential businessman along with at least five other accused allegedly abducted, tortured and sexually assaulted a medical student in the Punjab town.
The provincial police took action against all suspects after footage of the victim being attacked and humiliated spread like wildfire on social media on Wednesday.
فیصل آباد پولیس نے خاتون پر تشدد اور تذلیل کرنے والے چھ ملزمان سمیت اس خاتون ملزمہ کو کل ہی گرفتار کر لیا تھا۔ سی پی او فیصل آباد نے اس کیس کی تفتیش کے لیے خصوصی ٹیم تعینات کی ہے۔ اس افسوسناک واقعہ میں ملوث ملزمان کو کڑی سزا دلوائی جائیگی. @fsdpolice https://t.co/U6pW3e1Z7v pic.twitter.com/cHNVxGpP48
— Punjab Police Official (@OfficialDPRPP) August 17, 2022
Also read: Faisalabad businessman arrested for 'abduction, torture and sexual assault' of woman
In the harrowing visuals, Sheikh Danish Ali, who runs a lucrative textile business in Faisalabad, along with Maham, a classmate of the victim, can be seen not only mercilessly thrashing Khadija Mehmood but also hurling verbal abuse at her at their residence in the city's upscale Paradise Valley neighbourhood.
In Faisalabad: After refusing to marry a man twice her age, a medical student was kidnapped from her home and tortured by accused Sheikh Danish Ali and his family. pic.twitter.com/jB2SSLdY7p
— The Express Tribune (@etribune) August 17, 2022
The MNA in a statement said the female medical student was victimised by certain 'powerful man'. "Dehumanising acts of the accused, which can be viewed in a viral video that is circulating rapidly around the globe, are soul harrowing for the spectators."
"Conduct of accused against poor girl victim cannot be ignored at any cost," she added.
The human rights panel chairperson also directed Punjab police chief to furnish a detailed report regarding the incident within three days.
She also warned the police officials against non-compliance, saying, "failing to the assistance of the 'Standing Committee of National Assembly on Human Rights Violation' may lead this platform towards taking some compelling measures".


Source link