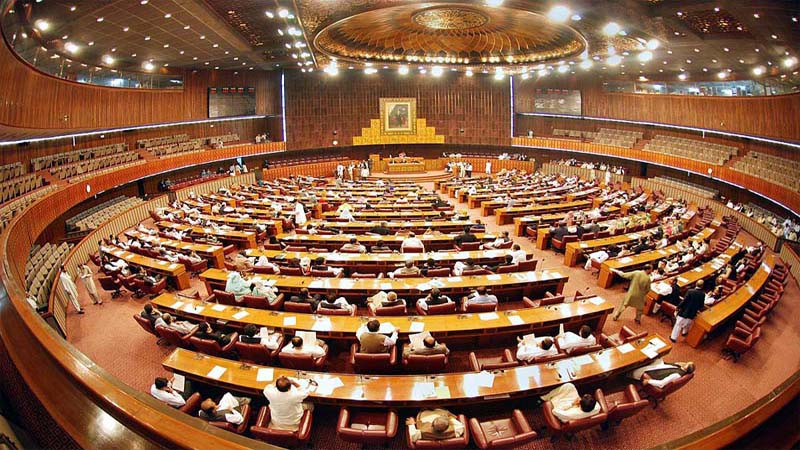 In a major relief to the sacked employees of the Multan and Peshawar electric companies, a special committee of the National Assembly restored the services of more than 400 employees on Thursday.
The committee met here with its Chairman Qadir Khan Mandokhel in the chair. Officials of the education, overseas Pakistanis and energy ministries participated in the meeting and submitted details of the cases of the employees dismissed during the tenures of the previous governments.
The committee was informed that 350 employees of the Multan Electric Power Company (Mepco) were dismissed from duty in 2013. After deliberations, the committee ordered their reinstatement along with their salaries from the date of their dismissal.
Meanwhile, the dismissed employees of the Peshawar Electric Supply Company (Pesco) appeared before the committee. They said that 56 subdivisional officers had joined the duty on September 4, 2020 after adopting the due process but a year later, on September 30, 2021, they were terminated from the services.
The committee issued orders for the reinstatement of all the employees and the payment of their outstanding arrears. Emotional scenes were witnessed when the committee announced the reinstatement of all the employees.
The government employees appointed during the period from November 1, 1993 to November 30, 1996 and dismissed during the period from November 1, 1996 to October 12, 1999, were restored under the Sacked Employees (Reinstatement) Ordinance Act 2010.
They were rendered jobless as a result of the Supreme Court's verdict authored by Justice Mushir Alam on eve of his retirement on August 17, 2021. However, they were restored again by the apex court on December 17, 2021 by exercising its suo motu power under Article 184 (3) of the Constitution.


Source link