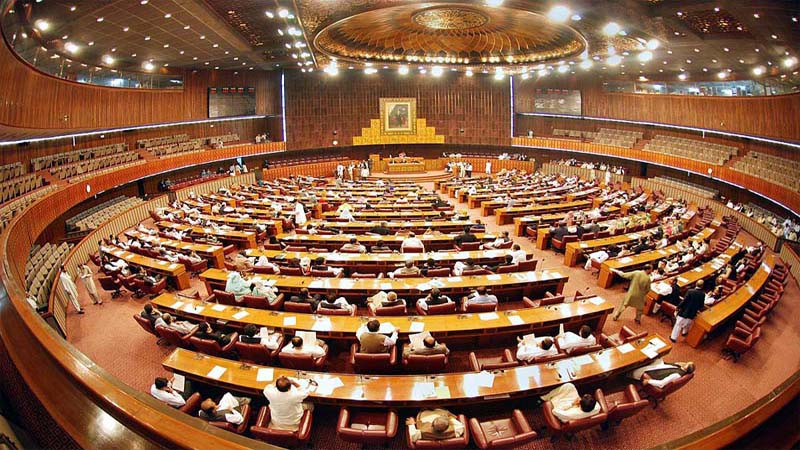 [ad_1]
The National Assembly Standing Committee on Human Rights on Thursday expressed serious concerns over the "zero" performance of the National Commission for the Rights of Child (NCRC).
According to a local news outlet, committee members, including Chairperson Dr Mahreen Razzaq Bhutto, noted the commission's failure to confirm the rules of Zainab Alert, Response and Recovery Bill passed in March 2020, warning the director general that no further relief would be provided and he should improve his performance.
Highlighting that the rules should be confirmed within six months of the passing of the bill, she said that if the rules were not received by January 17, a privilege motion would be submitted.
During the meeting, the "extremely poor" conditions of Rawalpindi's Adiala Jail were also brought to light.
National Commission for Human Rights (NCHR) Chairperson Rabiya Javeri Agha highlighted the torture and juvenile imprisonment, which had been highlighted by the commission in its report late last year.
The chairperson said that they had provided lawyers to 82 children who were imprisoned there. She further pointed out the difficulty in getting the "very influential" officials of the jail transferred.
Rabiya also highlighted the alleged provision of drugs to prisoners in Adiala Jail.
The chairperson pointed out that the high court had ordered the formation of a complaint cell there. She also mentioned the dismissal of seven officers, suspension of four others and the transfer of 38 officials following the publication of the commission's report.
Rabiya also raised the matter of unregistered mental health centres operating in the federal capital, where people were detained against their will. She pointed out that there were 20 of them in Islamabad.

[ad_2]
Source link