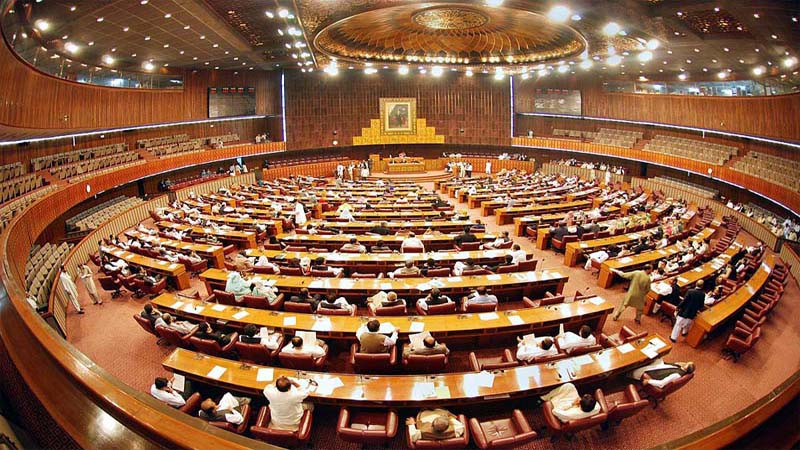 The National Assembly's Special Committee on Sacked Employees on Thursday declared the reports of government agencies unsatisfactory and directed that all the workers reinstated on the directives of the Supreme Court be given seniority status along with perks and privileges.
The lower house panel met under the chairmanship of Qadir Mandokhel.
The body sought an implementation report from all the agencies concerned including the IB within three days.
The IB officials while briefing the participants of the meeting noted that a total of 892 employees were sacked between 1992 and 1996 whereas 870 of them were reinstated on the order of the apex court.
The IB officials said that they were bound to follow the top court order regarding awarding the seniority status and perks and privileges to the affected employees.
They sought direction from the committee saying would ensure its implementation.
The committee chairman said that the affected employees will be given their legitimate right.
An affected employee of the IB told the meeting that he was sacked despite the fact that he was given Tamgha-e-Shujaat (Medal of Bravery) for rendering his services on a secret mission.
The committee ordered that seniority status and perks and privileges be given to all the restored employees of the IB.
The issue of affected workers dates back to the 1990s when the then PPP government had employed thousands of people in various government departments and organisations. However, they were let go after the party left office.
The matter was taken to the courts and it remained there till the PPP returned to power and in 2010 promulgated the Sacked Employees (Reinstatement) Act, 2010, as a result of which all these people were once again back in their jobs.
However, some petitioners went to court again and the top court issued a verdict on August 17, 2021 declaring as illegal the SERA and all the workers who had been reinstated as a result of that act were once again rendered jobless.
In December 2021, the top court, exercising its suo motu jurisdiction, restored thousands of government workers, sacked through its earlier judgement, which struck down the Sacked Employees (Reinstatement) Ordinance Act 2010.


Source link