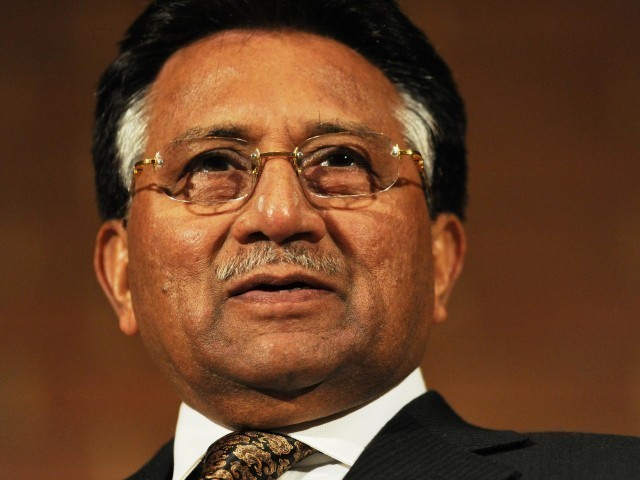 The federal government has given a green signal to ailing former military ruler General (retd) Pervez Musharraf, who has been living in Dubai since 2016, to return to Pakistan as soon as the legal requirements are fulfilled.
Sources privy to the development told The Express Tribune on Thursday that the family of the former president has been told that the legal requirements and other arrangements for his return will be made as soon as he took a final decision on his homecoming.
However, the return of the former military ruler is subject to the opinion and permission of his doctors, who have been consulted in this regard, said the sources close to the ex-army chief.
If the doctors allowed the former president to travel then Musharraf will be flown to Pakistan from Dubai by air ambulance, they added.
The family of the ex-president is also assessing whether his medical treatment would be possible in Pakistan if he returns.
The 79-year-old former military ruler is suffering from amyloidosis, a rare disease caused by a build-up of an abnormal protein called amyloid in organs and tissues throughout the body, according to his family.
Also read: Musharraf's return a fait accompli: Gilani
The build-up of amyloid proteins (deposits) can make it difficult for the organs and tissues to work properly. His family has said it was impossible for him to recover.
The sources said the government officials have decided that obstacles in return of Musharraf will be removed legally in view of his critical condition.
He will likely be brought back to Islamabad or the second option is Karachi.
Dr Muhammad Amjad, a close associate of Musharraf, confirmed to The Express Tribune that the federal government had honoured the desire of the ex-army chief to spend the rest of his life in Pakistan and allowed him to return to his homeland.
The former army chief, who ruled Pakistan for almost nine years, made the headlines again this month after he had expressed his wish to spend his remaining years in Pakistan. The sources close to the ex-army chief had also said that Musharraf wanted to move to Pakistan at the earliest.
The report was followed by a statement by PML-N supreme leader Nawaz Sharif wherein he had urged the PML-N government to allow the former dictator to come back. It may be noted here that Musharraf had come to power after toppling the government of then premier Nawaz.
Similarly, the Pakistan Army's spokesperson Maj Gen Babar Iftikhar had expressed support for the return of Musharraf during a recent press briefing.


Source link