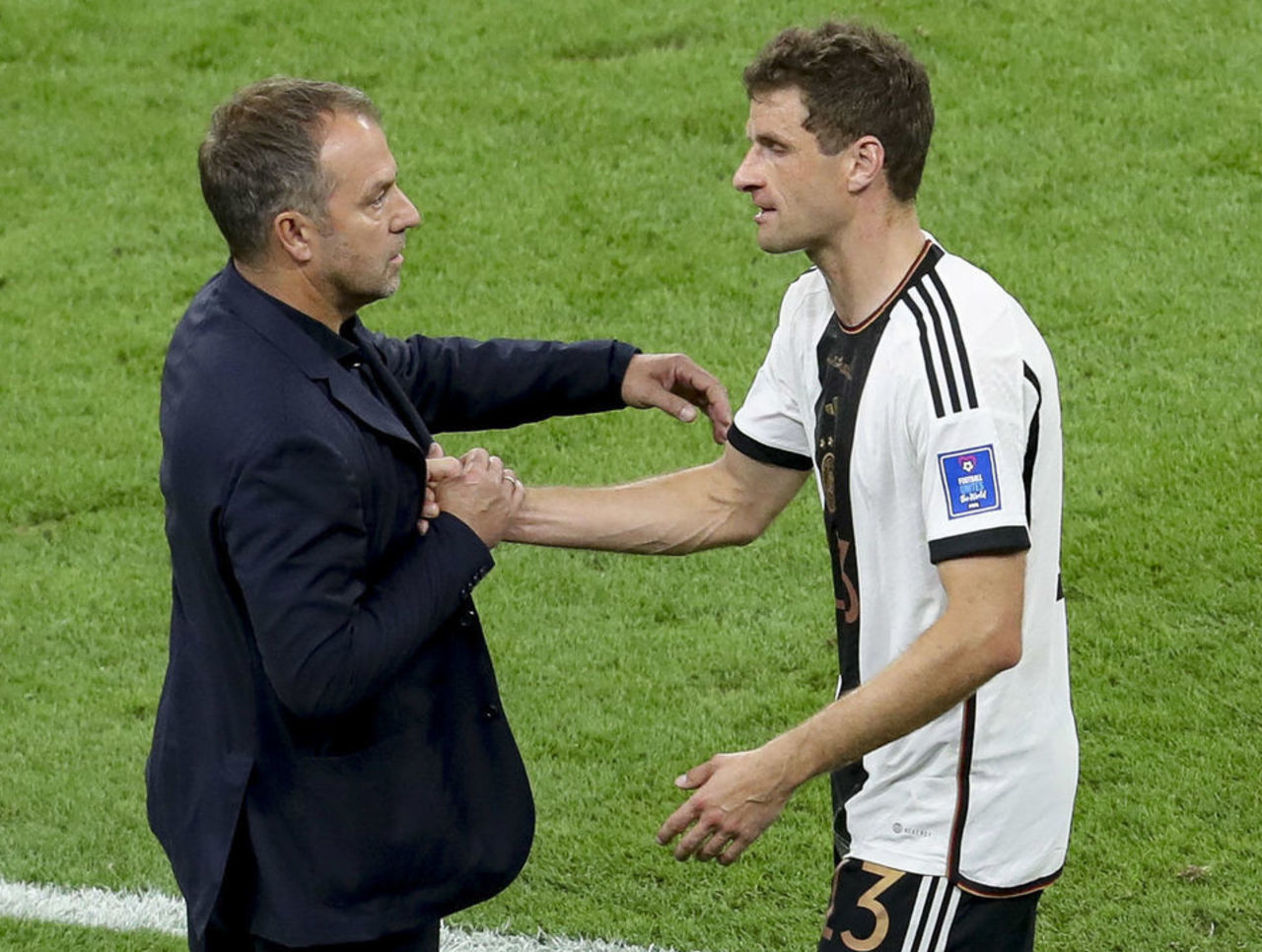 Germany coach Hansi Flick said on Sunday veteran forward Thomas Mueller would be left out of the squad for friendlies against Peru and Belgium this month "to give younger players a chance".
Speaking to German sports magazine Kicker, Flick said the omission "does not mean Mueller will not play at the 2024 Euros", which Germany will host.
"Thomas Mueller will not be involved in the next two matches," said Flick.
"It's been discussed with him. I want to give younger players a chance to play for the national team."
Germany will take on Peru in Mainz on March 25 and then host Belgium in Cologne three days later.
Mueller, 33, played at his fourth World Cup last year. He was criticised for his performances in Qatar but said after the tournament he would not be stepping down from international duty.
"As long as I am a professional footballer, I will always be available for the national team if I am needed," said Mueller.
Besides giving younger players more experience ahead of Euro 2024, Flick said the move would win back the German public following two consecutive group stage exits at the World Cup.
"The most important thing is that we show good football, passionate football. When fans see that we are giving everything to play with Germany and we play with heart, the mood can quickly change again.
"When Jamal Musiala or Florian Wirtz are on the ball, a murmur runs through the stadium."
Flick also spoke about Germany's early exit in Qatar, saying "when you look at everything together, we deserved to be eliminated."
The team's performances were overshadowed by controversy surrounding protests against a FIFA ban on wearing the "One Love" armband in support of diversity and human rights.
While stopping short of saying the controversy distracted the team, Flick said "in the future we need to ask ourselves what issues can arise and how we will allow them to be imposed on the team."
"When we flew to Oman (for the pre-World Cup camp), I said I want the focus to be on football.
"What happened after that, was just too much."


Source link