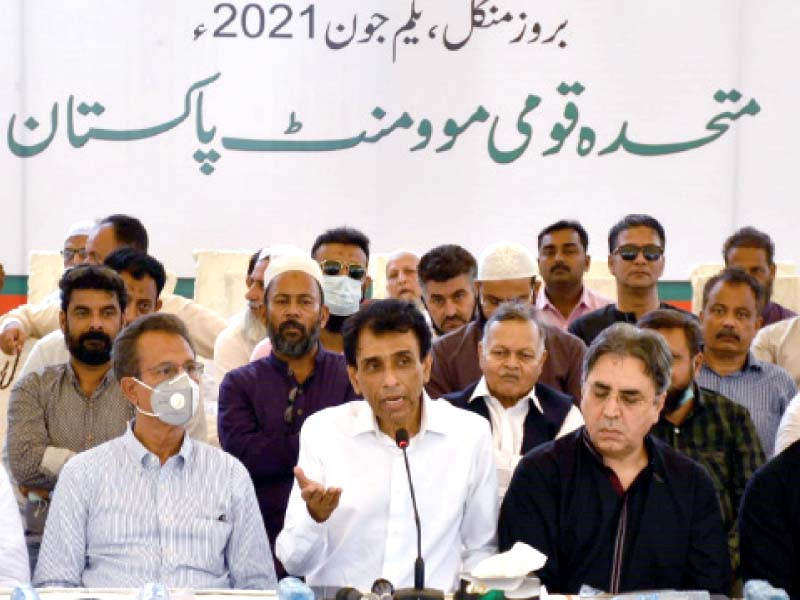 The ruling coalition party MQM-P in the joint session of parliament on Wednesday expressed its gratitude to Prime Minister Imran Khan for the establishment of Hyderabad University.
In a meeting chaired by Speaker National Assembly Asad Qaiser, MQM-P parliamentarians thanked the premier for passing the bill for establishing the Hyderabad Institute for Technical and Management Sciences.
Convener MQM-P Khalid Maqbool Siddiqui thanked PM Imran for his support in approving the amendments presented in the joint session.
Talking after the meeting, he said if the sealed offices of MQM-P were allowed to be opened, the respect of the government would surely increase adding that they had learnt the art of surviving without their political offices.
Federal Minister Syed Aminul Haq said that MQM- wanted development of the region while Senator Faisal Sabzwari added that MQM-P played its role in the joint session.
Two bills regarding Karachi and Hyderabad were also passed in the joint sitting. The MQM-P members thanked all parliamentarians who supported the Hyderabad University Bill.


Source link