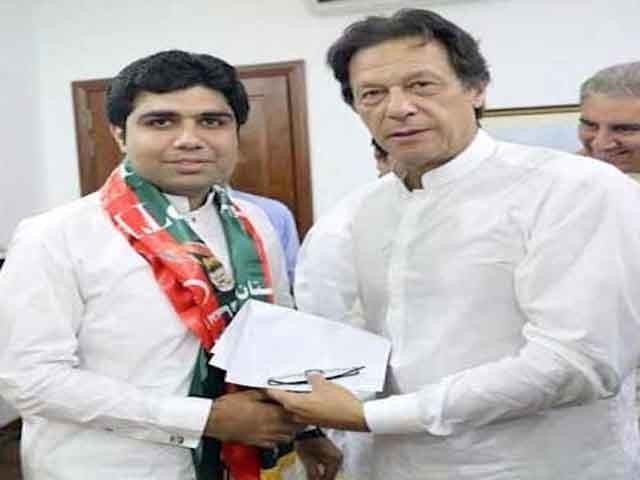 A member of the Punjab Assembly on Friday parted ways with the Pakistan Tehreek-e-Insaf (PTI) as the party kicked off its much-hyped long march earlier in the day, Express News reported.
MPA Sardar Khurram Leghari, while announcing that he was leaving the PTI, claimed that other members had also decided to quit the party.
"I have decided to leave the PTI and with me, there are five to six more members of the provincial assembly who are also leaving," he said.
Leghari claimed that Abdul Hai Dasti and Almardar Qureshi were among the member who have decided to leave the party. "We were shown something else whereas, in reality, something else happened," he said without elaborating further.
He said that he was considering leaving the Punjab Assembly too and he will take a decision in this regard in the next three to four days. "We should be told what is the criteria of appointing someone as a minister," he added.
Read more: Kaptaan marches again: What next?
To a question whether he was leaving the party as he was denied ministry, Leghari said that he does not care about any ministry.
The development comes as PTI kicked off its much-awaited long march against the "imported government" to the federal capital.
Political tensions are growing in the country as Islamabad is on high alert after the call to march. The government has started preparations to deploy thousands of security personnel to block Imran's supporters from entering the capital.
According to officials, the interior ministry has already decided to deploy around 30,000 police, rangers, and para-military troops in Islamabad and not allow protesters to enter the red-zone area near the parliament building.
According to the party's plans, the march commenced from Lahore's Liberty Chowk today and will reach Rawat by November 3, where the leadership will decide on the next course of action.
The first priority of the party would be to hold a public rally, whereas the second priority would be to turn the protest into a sit-in.


Source link