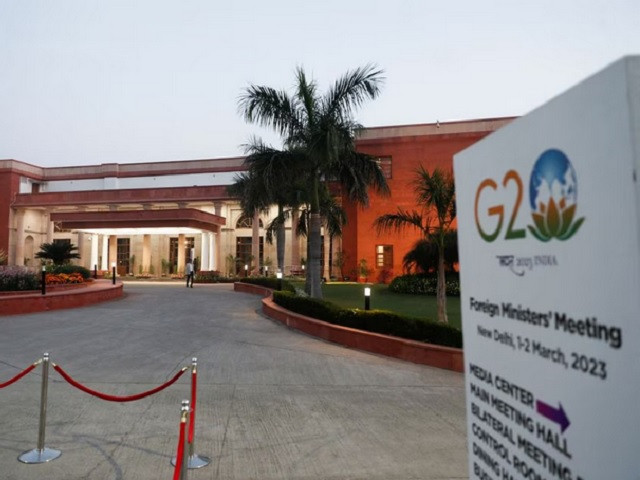 Indian Prime Minister Narendra Modi called on foreign ministers from the Group of 20 (G20) nations on Thursday to find common ground on global issues as he inaugurated a meeting that looks set to be dominated by Russia's year-long war in Ukraine.
India, which holds the presidency of the bloc this year, has declined to blame Russia for the war and has sought a diplomatic solution while sharply boosting its purchases of Russian oil.
European and US delegates, in New Delhi for the foreign ministers' meeting, have however reiterated that they hold Russia responsible for the conflict, with Germany saying it would use the meeting to counter Russian "propaganda".
Russia said it would use the meeting to tell the world who, according to Moscow, was responsible for the political and economic crises the world finds itself in.
"You are meeting at a time of deep global divisions," Modi said in a video message as the talks began. "We should not allow issues that we cannot resolve together to come in the way of those we can."
The foreign ministers' meeting comes days after a meeting of the G20 finance chiefs that was also dominated by war. That meeting ended with India issuing a "chair's summary and outcome document" instead of a joint communique due to a lack of consensus among the group to condemn Russia.
The New Delhi meeting is being attended by 40 delegations, including those headed by Russian Foreign Minister Sergei Lavrov, US Secretary of State Antony Blinken and Chinese Foreign Minister Qin Gang.
On Wednesday, Blinken said he had no plans to meet either minister. Ties between Washington and Beijing are strained over Ukraine as well as the US shooting down last month of what it said was a Chinese spy balloon that had drifted over North America.
Host India said the war in Ukraine would be an important point of discussion but "questions relating to food, energy and fertiliser security, the impact that the conflict has on these economic challenges that we face" would also receive "due focus".


Source link