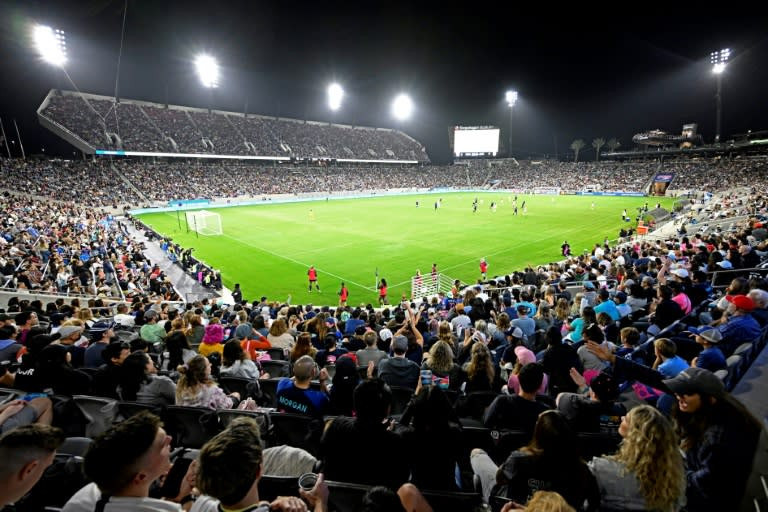 Major League Soccer will announce a new team in San Diego on Thursday after British-Egyptian billionaire Mohamed Mansour paid a record expansion fee of around $500 million, a person with knowledge of the plans has told AFP.
The 30th club in MLS will play at the recently built 35,000 capacity Snapdragon Stadium, home to the San Diego Aztecs college football team and the San Diego Wave, the National Womens Soccer League franchise.
The previous record fee paid for entering MLS was the $325 million committed by Charlotte FC in 2019. The original entry fee to MLS, for its first season in 1996, was $5 million.
The value of MLS teams has increased significantly in recent years. When Orlando City joined the league in 2015 their owners paid $70 million while Los Angeles FC's owners forked out $110 million five years ago.
The new San Diego team, whose name has yet to be revealed, is earmarked to start play in the league 2025 and will be the fourth MLS team in California along with the San Jose Earthquakes, Los Angeles Galaxy and Los Angeles Football Club.
The source said the new club will not have any link to the current San Diego Loyal who play in the second tier USL Championship.
The Loyal, who count former MLS and United States national team star Landon Donovan, among their ownership group, have said they will continue despite the impending new arrival.
"Our plan is simple. We aren't going anywhere," said chairman and owner Andrew Vassiliadis in a statement.
"Landon Donovan, the entire San Diego Loyal team and I are dedicated to this mission, and we will continue to work tirelessly to achieve it. Our passion for soccer and for our community will never falter," he added.
MLS Commissioner Don Garber, who said in March he was "bullish" on San Diego's chances of becoming the 30th team has indicated the league could be looking for two more markets in the coming years.
Las Vegas, Sacramento, Detroit, Phoenix and Tampa have all been mentioned as possible future locations for MLS clubs.


Source link