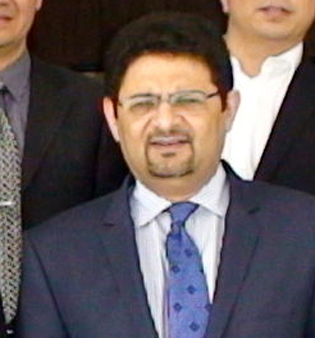 Finance minister Miftah Ismail on Thursday left for Washington to meet with International Monetary Fund (IMF) officials for the resumption of the delayed $6 billion loan programme.
The minister accused the former ruling party, the Pakistan Tehreek-e-Insaf (PTI), and ex-Prime Minister Imran Khan of "derailing the IMF program and thus endangering the economy". The IMF tranche had earlier been subject to delays given the political uncertainty within the country, which led to the ousting of Imran.
I am off to Washington DC to try and put back on track our IMF program that PTI and IK derailed, this endangering our economy. And more happily, after 3 years of being on ECL, I will get to travel to London on the way and meet my leader Mian Nawaz Sharif.
— Miftah Ismail (@MiftahIsmail) April 20, 2022
The finance minister also announced that his name had been removed from the Exit Control List (ECL) after three years and he would visit PML-N supremo Nawaz Sharif in London prior to his meeting with the global financial watchdog.
On Wednesday, the ECL committee removed the name of minister Miftah Ismail from the no-fly list for five days for one time so that he could travel to the US for negotiations.
Within the new coalition government, Miftah earlier expressed his resolve to get the programme back on track to revive the "ruined economy".
Read IMF sets tough terms for bailout revival
The minister said that government would do whatever was necessary to restore the programme. He said the government could reduce public sector development spending with other necessary budgetary discipline arrangements.
"We will restore the programme. If the government has to tighten its belt, it will do so," he said adding that no extra burden would be put on the people.


Source link