Microsoft's AI bets boost cloud business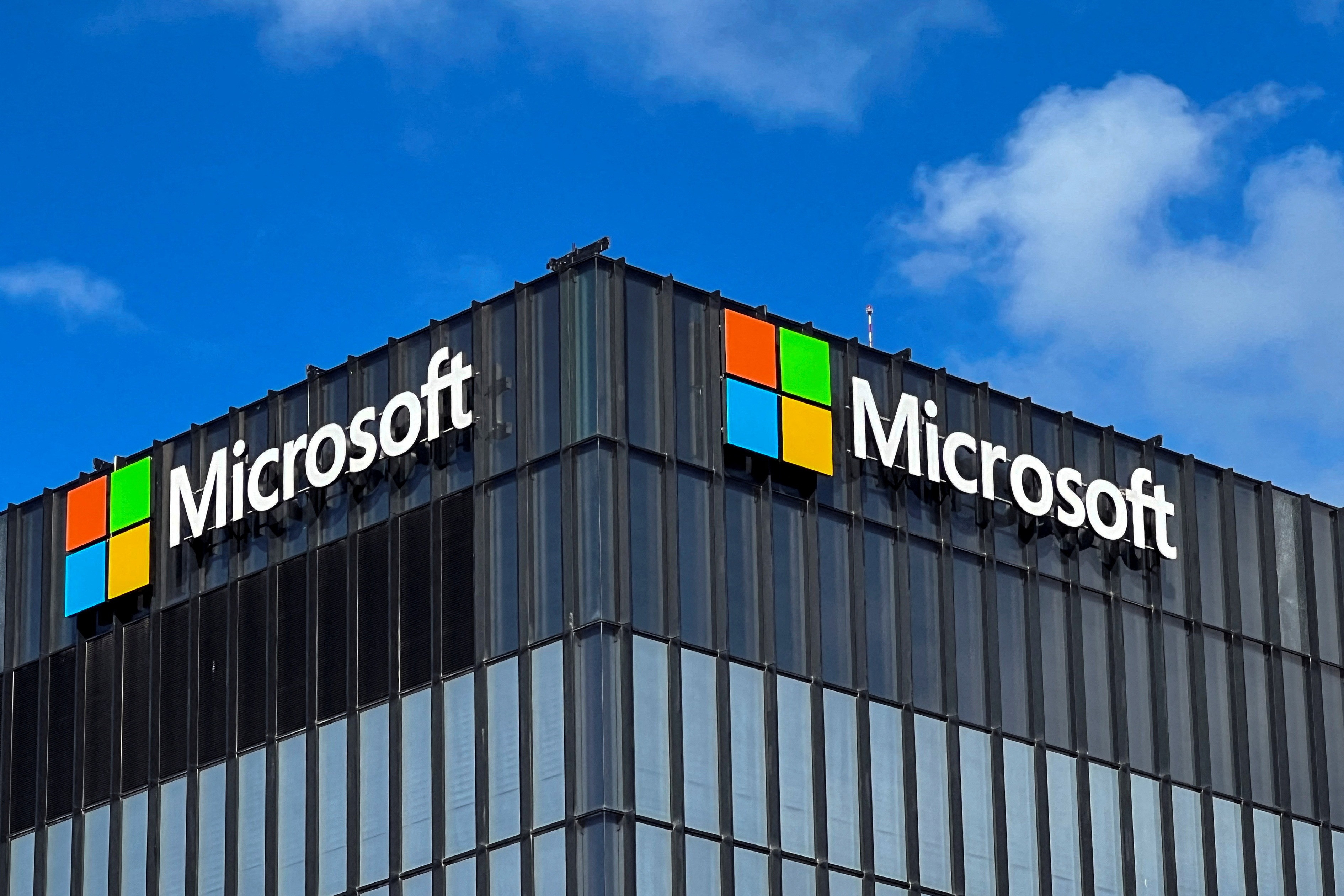 Google-parent Alphabet's cloud business suffered as long-time rival Microsoft's took off in the September quarter, demonstrating early signs that the Windows maker's investment in artificial intelligence was paying off.
Alphabet's shares fell 7% in after hours trading on Tuesday. Microsoft's rose 5%.
The drop in Alphabet's shares, despite it beating Wall Street estimates for overall profit and sales, showed investors wanted it to deliver gains in artificial intelligence and demonstrate it remained competitive against Microsoft's Azure and Amazon.com's (AMZN.O) AWS cloud businesses.
"While a single quarter doesn't a major trend make, this quarter's cloud results … suggest that Azure is gaining share against its competition," said Bob O'Donnell, chief analyst at TECHnalysis Research.
"In addition, it could be that Microsoft's very strong messaging on their Copilots and GenAI technology is getting companies to consider them in a more serious way."
Microsoft has emerged as an AI frontrunner, largely due to its substantial investment into startup OpenAI, the maker of hit product generative AI chatbot ChatGPT.
Microsoft has been integrating OpenAI's technology across its product catalog, from its search engine Bing to its workplace productivity software suite Microsoft 365 and software coding platform Github.
Alphabet too has deployed AI in dozens of its products such as its flagship Pixel phones and more recently experimented with adding generative AI to its search engine. Earlier this year, the company launched its generative AI chatbot called Bard that competes with ChatGPT.
Microsoft's chief financial officer Amy Hood said on a conference call with analysts that higher-than-expected AI consumption was responsible for a 3 percentage point boost to its cloud business.
Alphabet has prioritized snaring AI startups as customers for its cloud division, while Microsoft has relied on its existing relationships to secure larger customers. That strategy reflected in the results, said Krishna Chintalapalli, portfolio manager at Parnassus Investments, an investor in Alphabet and Microsoft.
AZURE DAZZLES
At Microsoft, revenue from its Intelligent Cloud unit, which houses the Azure cloud-computing platform, grew to $24.3 billion, compared with analysts' estimate of $23.49 billion, LSEG data showed. Azure revenue rose 29%, higher than a 26.2% growth estimate from market research firm Visible Alpha.
RBC Capital Markets has previously estimated that Microsoft will clock over $3 billion in revenue from generative AI offerings this fiscal year.
In contrast, revenue at Google's cloud business rose 22.5% to $8.41 billion in the quarter ended Sept 30, its slowest growth in at least 11 quarters. That lagged an average Wall Street estimate of $8.62 billion.
Microsoft has promised to be aggressive in spending on AI to meet demand. The company said on Tuesday that fiscal first-quarter capital expenditures were $11.2 billion, up from $10.7 billion in the previous quarter, which itself was the biggest spend since at least fiscal 2016.
Microsoft executives say that figure is likely to grow each quarter this fiscal year, putting the company on track to spend more than $44 billion.
Google's capex grew 10.7% to $8.06 billion in the July-September period, from a year earlier.
"For Microsoft, these are absolutely phenomenal numbers, factoring in a cautious macro-economic outlook and a choppy IT spending environment. Quite surprising to see strong growth reacceleration in the Azure Cloud segment, which is clearly driven by AI-as-a-service related demand," said Global X analyst Tejas Dessai.
Amazon is scheduled to report quarterly results on Thursday, and analysts expect AWS to post a rise 12.4% in sales. Amazon shares fell 1.4% in post market trading on Tuesday.