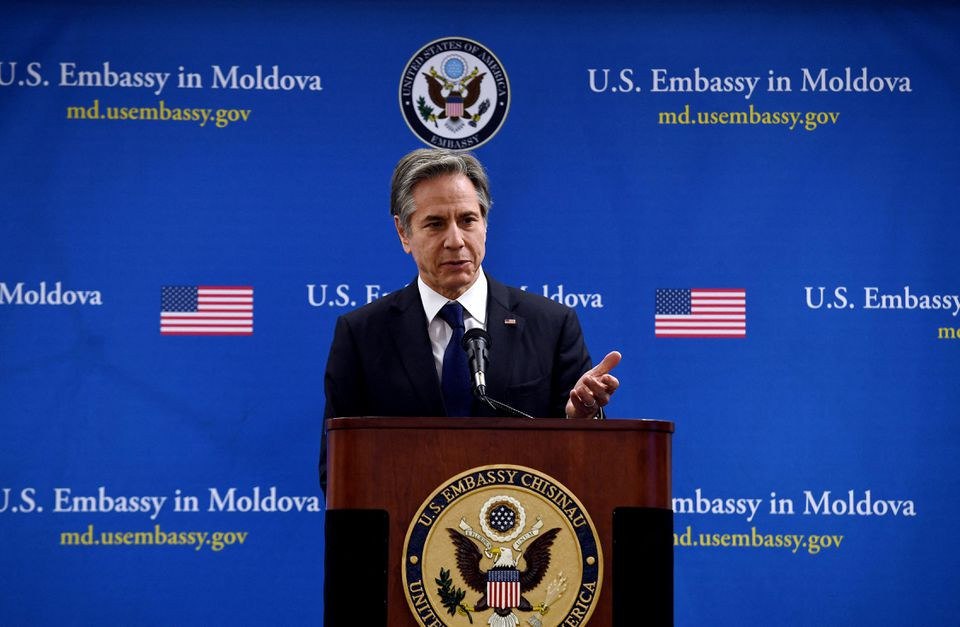 United States Secretary of State Anthony J Blinken has said that the "significant" media restrictions imposed by the local authorities "undermine Pakistan's image as well as its ability to progress".
The US official made these remarks while answering a question by a Pakistanii media outlet's journalist during a press conference on the occasion of the World Press Freedom Day on Tuesday.
The journalist had asked whether the US authorities had taken up issues of media curbs with the Pakistani government during their talks. "Last year, many Pakistani journalists were killed, kidnapped, and tortured for exposing crime and corruption and criticizing some of the government policies," the journalist had said while asking the question.
Read 86 attacks, violations against journalists recorded in one year: report
Blinken responded that the US authorities regularly "take this up in our engagements with Pakistani counterparts". "Of course, this is also a feature of the annual Human Rights Reports that we put out, and, of course, we're aware of significant restrictions on media outlets and civil society more broadly in Pakistan," he said in reference to the clampdown on media workers and activists.
"Here again a vibrant free press, an informed citizenry are key for any nation and its future, including Pakistan, and I think these practices that we see undermine freedom of expression. They undermine peaceful assembly. They undermine Pakistan's image as well as its ability to progress, he said, adding that these issues came up "in our direct engagements and in the work that we're doing every day".
Press in Pakistan
Pakistan is ranked among the countries most dangerous for journalists. According to a Freedom Network report, at least 86 cases of attacks and violations against media and its practitioners, including journalists, took place in Pakistan over the course of one year – between May 2021 and April 2022.
Read more: 45 journalists killed in 2021: media watchdog
While the overall number of documented violations in the preceding year has gone down several notches, there is a continuing trend of targeting journalists working for digital media, according to the report.
The report, released in Pakistan in 2022 to mark the World Press Freedom Day marked globally on May 3 every year, reveals that the state actors continue to be the largest threat source for journalists in Pakistan in a period marked by a dramatic escalation of coercion by the erstwhile Imran Khan government resulting in murders, legal cases, assaults, abductions, detentions and threats.
"As the digital media landscape is the new horizon over Pakistan, the government is more than anxious to crack down on online freedom and digital journalists are the systematic target of harassment, abuses and legal threats. We must protect our borderless Internet freedom," Iqbal Khattak, the Executive Director of Freedom Network, said.
The data shows that no place in the four Pakistani provinces, federal capital Islamabad or even Gilgit-Baltistan and Azad Jammu and Kashmir is safe – attacks against journalists are taking place everywhere.


Source link