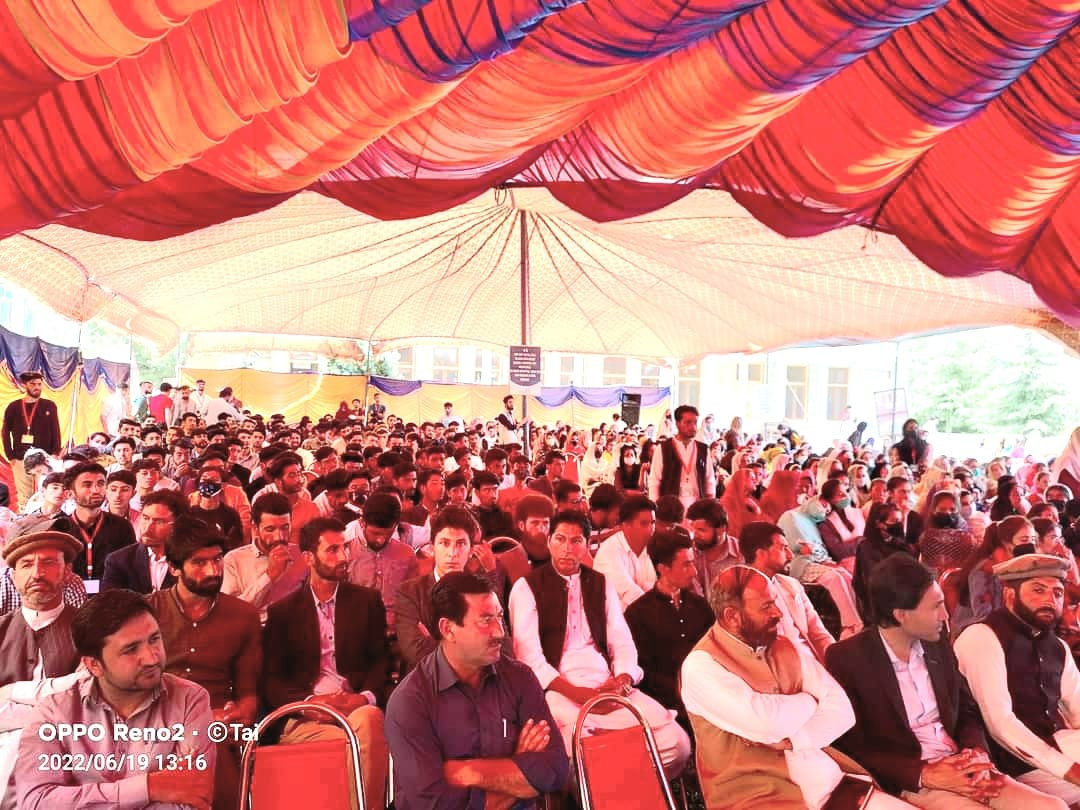 The growing incidents of suicides in the Ghizer valley of Gilgit-Baltistan (G-B) on Sunday brought together hundreds of youths and activists to find out a solution to what is now spreading like an epidemic in the scenic valley.
The event named "Grand Youth Maraka" was held in Ghakuch, the headquarters of the district about 70 kilometres from Gilgit city.
Known for beautiful freshwater lakes, springs, pastures and precious wildlife, the valley has over the years unfortunately seen increasing incidents of suicides by young males and females.
However, social and health activists say no government has attempted to resolve the issue seriously.
Read more: G-B unveils reform initiative to modernise region's education system
"More than 700 youth from different parts of Ghizer district attended it besides representatives from government, civil society, educational and religious institutions," said Israruddin Israr, a noted human rights activist.
In a resolution passed unanimously at the end of the event, participants demanded a declaration of mental health emergency in the district where, according to police, 11 suicide cases have so far been reported this year. "Last year the reported suicide cases were 29," Israr said.
The Grand Youth Maraka was the first of its kind in the region that was sponsored by Immune Commune Research and Development (ICRD).
The resolution also demanded the establishment of a hotline to address the emergencies across the tehsil with staff sensitised enough to handle the cases sensibly.
To tackle the issues, the participant demanded teachers' training on "psycho-social counselling skills" at schools and colleges. One of the main demands made in the resolution was legislation on sexual and child abuse, early marriage, drug abuse and domestic violence.
The gathering was addressed by Gilgit-Baltistan Assembly Deputy Speaker Nazir Ahmed Advocate assuring his support for the redressal of the issue.
Other speakers include member G-B Assembly Nawaz Khan Naji, Yasir Abbas, Adviser to Chief Minister Ghanzanfar Ali, Assistant Commissioner Punial-Ishkoman and officials of the education department, health and civil society.
The event coordinator Inayat Baig said he twice got the temptation to suicide but luckily ended up escaping it. "This is alarming, spreading like an epidemic in the society. We need to find causes to help the youth live their lives."


Source link