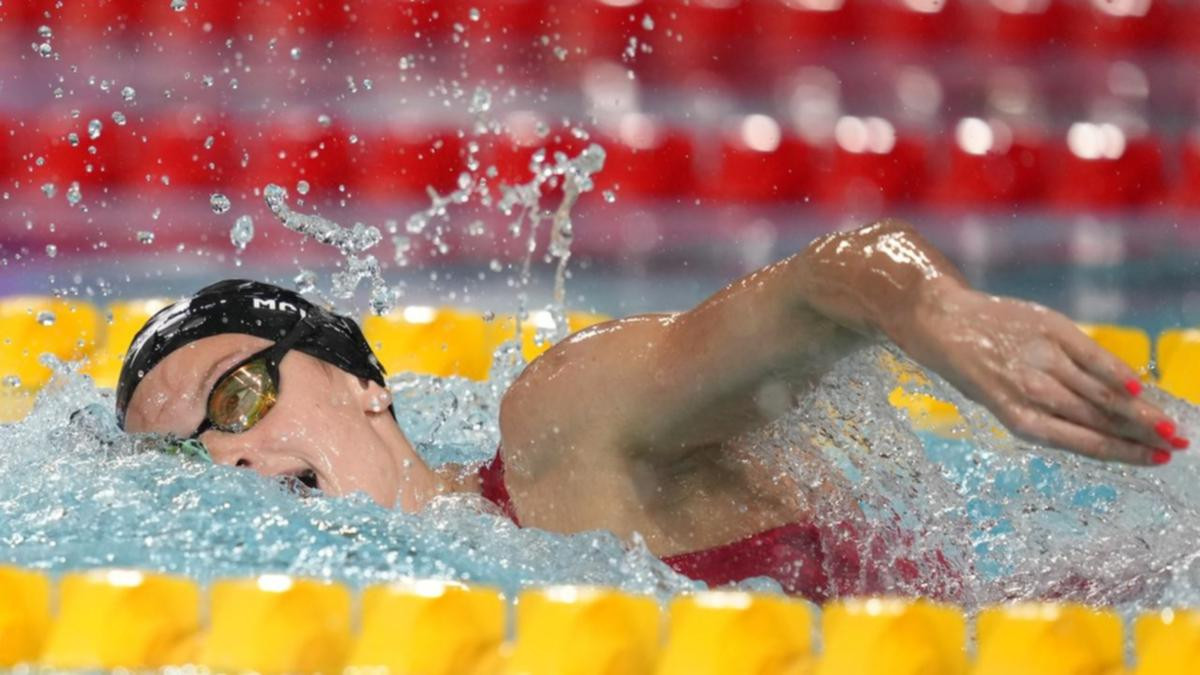 Canadian teen Summer McIntosh beat Katie Ledecky in the 200m free at the Fort Lauderdale Pro Swim on Friday, ending the seven-time Olympic gold medallist's nine-year winning streak in home waters.
Ledecky, whose four gold medals at the 2016 Rio Olympics included the 200m free, hadn't been beaten in a domestic freestyle long course final of 200m or longer since 2014.
McIntosh's 1min 54.13sec lowered her own world junior record and gave her the victory 83-hundredths of a second ahead of Ledecky.
Hong Kong's Siobhan Haughey took third in 1:55.53.
"She's an amazing racer and I've always looked up to her," 16-year-old McIntosh said of Ledecky. "She's the greatest freestyler of all time. To be able to race her is always an amazing experience."
McIntosh, who won the 200m butterfly on Thursday, said she was happy with a swim that "hurt really bad."
Ledecky, who has yet to confirm her schedule for the 2024 Paris Olympics, returned to win the 400m individual medley in 4:36.04 – 7.28sec ahead of Ella Jansen.
"It was a long day – a good day," Ledecky said. "I was happy with the 200 free. I can't complain about a 1:54 right now. It was a great race with Summer and Siobhan and the whole heat."
In other events, Britain's Matthew Richards finished strong to win the 200m freestyle in 1:47.04.
"I have come into this unrested, so we wanted to see where I would be at," Richards said. "I made my underwaters a little more powerful and my stroke smoother.
"I wanted to make sure I was ahead (coming home)," added Richards, who finished 32-hundredths of a second in front of US Olympian Kieran Smith with Brazil's Luiz Altamir and American Shaine Casas tied for third in 1:47.88.