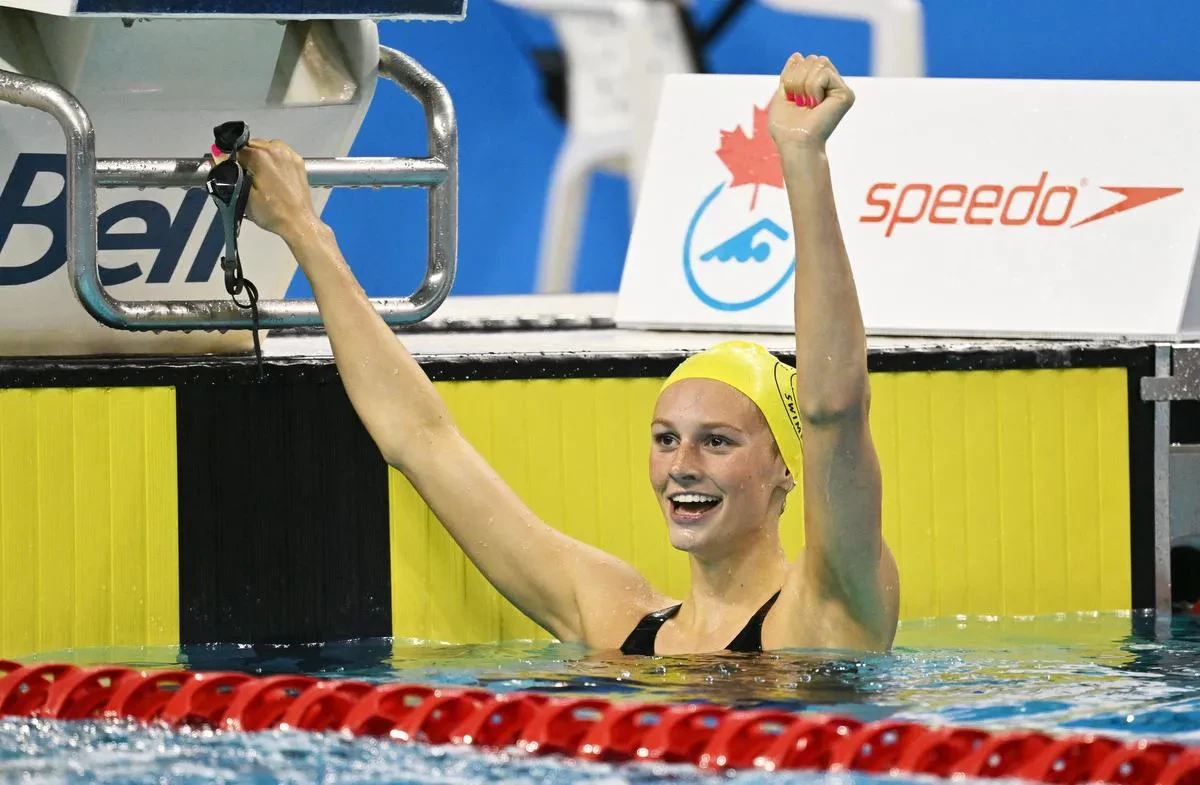 Canadian teenager Summer McIntosh clocked 3min 56.08sec to break the women's 400m freestyle world record Tuesday at the Canadian Swimming Trials in Toronto.
The 16-year-old broke the previous record of 3:56.40 set last May by Australia's Ariarne Titmus at the Australian Championships in Adelaide – where the Aussie broke American Katie Ledecky's six-year-old world mark of 3:56.46 set at the 2016 Rio de Janeiro Olympics.
Coming into the meet – Canada's selection meeting for the World Championships in Fukuoka, Japan, in July – McIntosh was the fourth-fastest performer ever in the event behind Titmus, Ledecky and Italian Federica Pellegrini.
She had clocked 3:59.32 to finish second to Titmus at the Commonwealth Games last year in Birmingham in Britain.
McIntosh also was the silver medalist behind Ledecky at the 2022 World Championships, where she broke the four-minute barrier for the first time in the event.
She had also won gold in the 200m butterfly and 400m medley at the World Championships last year.
Her record is the first long-course world record by a Canadian since Kylie Masse in the 100m backstroke at the 2017 World Championships in Budapest.
"Honestly, going into tonight, I didn't think the world record was a possibility but you never know," said McIntosh, who broke onto the international scene at Tokyo 2020 when — as a 14-year-old — she finished fourth in the 400m free in her Olympic debut.
McIntosh, who recently relocated to Florida to train, said she always feels extra motivated when competing in Canada, breaking into tears as she spoke about her family.
"Over the past few years I've put my life into this," she said. "To be the best I can be. To achieve something like this, it was very unexpected. It was never in my dreams to do this tonight or even a few years ago. This just blows my mind."
Ella Jansen, 17, also punched her ticket to the World Championships in the 400m free, finishing second in 4:08.81.